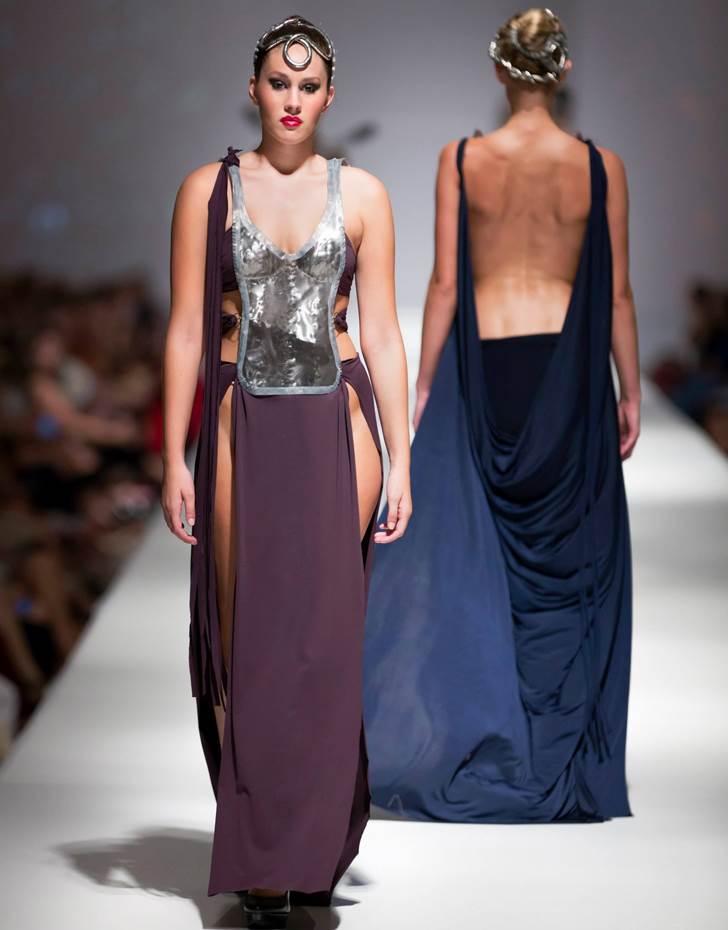 Buf's Story

I am a fashion designer.
I am so much more than that, though. I am simultaneously a designer, coordinator, seamstress, manager, parent, partner, doughnut-eater, Sherlock enthusiast, and plenty more. Some of those are more important than others, but many require a great deal of time and energy.
I have been a designer for a greater amount of years of my life than not. If I had to say one thing is my livelihood it would have to be that. It pushes me to my limits. It tests my strengths and sheds light on my weaknesses. Designing has become its own being inside of me that I need to nourish, control, and discipline.
Accepting the label "designer" took a long time to do. I kept thinking that there were some special qualifying factors that came into play that when I achieved them, I would be able to validate the label. I would wince when people called me a designer for fear of being called-out as a phony. It took years to realize that I don't go a single day without conceptualizing, gaining inspiration, or piecing together looks in my head. I take inspiration from some of the most mundane tasks. When my brain has reached capacity, my hands lay out the structures for a collection of clothing that
 have envisioned from the first sketch to the final model walk. This process can take a few days or a few years to reach fruition. Each collection will exhaust my physical and emotional being to points I had never known. It pushes me a little further and I take comfort in knowing that I will get through it because I always have before.
My next major show in August at Omaha Fashion Week will involve creating the specific fabric design for my gowns, creating the accessories, designing and building the set, creating the lighting, figuring out sound and music, casting models, planning hair and makeup, and pulling it all together for a show that will last a matter of minutes. Then we immediately tear it all down and move on to the next show. While all of this may seem arbitrary and unnecessary to many, this is my passion. This is my livelihood.
About Buf
Buf Reynolds was born and raised in Omaha, Nebraska. She has been designing and creating garments for 18 years. Buf has a wide-range of designs that stem from a desire to educate herself and push her aesthetic forward.

Buf is the Designer Coordinator for Omaha Fashion Week. She is helping raise two boys with her partner, James, in Omaha. She can be found drinking coffee, going to PTO meetings, singing when she thinks no one is around, thrift shopping, and generally making an ass of herself by over-sharing. She has thoroughly enjoyed speaking in the third person throughout this.
For more information or to get involved in Omaha Fashion Week go to www.omahafashionweek.com.
Designer applications close April 4th.