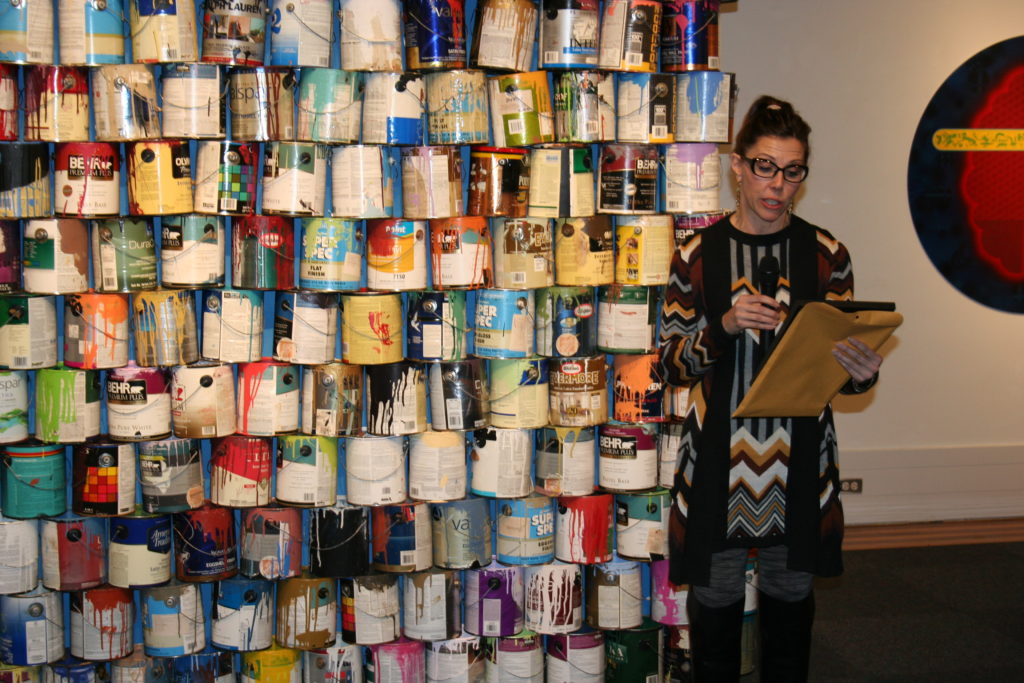 Art History Education Is My Livelihood
Amy's Story
I couldn't be more thrilled with the direction of my career at the moment! I came to the University of Nebraska at Omaha three years ago as the Renaissance/Baroque art historian. Recently, I received tenure and became the Acting Coordinator for Art & Art History. In March I will journey to Berlin for the Renaissance Society of America's annual conference and in May I take students to London for a study abroad program.  
Present circumstances aside, pursuing a career in art history has presented its share of challenges. As the first person in my family to go to college, art history may not have been the most practical major. It involves, as I have learned, travel and language acquisition. While on the surface these appear to be great endeavors, they also take time and money – two things that I did not have, especially since I funded much of my education myself. There were many times in my graduate career that I felt completely deficient and inadequate – for example when I would talk to somebody from Switzerland who spoke four languages fluently. Despite the moments that I chastised myself for aiming for something that seemed so out of reach, I earned a Master's degree from Kent State University in Ohio and a PhD from Indiana University.
Similar to my graduate studies, my teaching career also had its share of twists and turns. I took a position as the sole art historian at Wittenberg University before completing my PhD. After teaching and writing my dissertation simultaneously for years I did not complete my degree in time to get tenure. With my degree in my hand shortly thereafter I accepted a job at Southeastern Louisiana University where subsequent budget cuts and personal issues encouraged me to seek employment elsewhere.
My life is so rich because my soul and brain are constantly nourished by my discipline.
 Despite the tails of woe, the moments of triumph have far outweighed defeat and following a career in art history has given far more than its taken. My life is so rich because my soul and brain are constantly nourished by my discipline. In any given day, I will learn about a contemporary artist, prehistoric Britain, and the costumes of sixteenth-century German soldiers. Equally gratifying is being able to share the knowledge and culture that has so enriched my life with others. Nothing is better than getting a text from a student letting me know that they were accepted into graduate school. More than anything I can teach students that following your passion and remaining persistent does pay off. Yes, the arts can be challenging, but the opportunities to learn and meet the most interesting people in the world are worth all the hardships.
About Amy
Amy Morris is currently Acting Coordinator of Art & Art History and an Associate Professor of Art History. She was born and raised in Akron,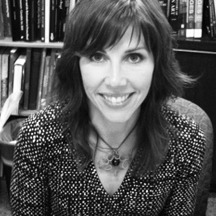 Ohio and received her B.S. in Advertising and M.A. in Art History from Kent State University in Kent, Ohio. At Indiana University, where she earned her Ph.D. in 2006, she specialized in Northern Renaissance art. Currently Amy teaches survey courses and upper division courses in Early Modern European art history, including Italian Renaissance Art, Northern Renaissance Art, and Baroque and Rococo Art. Prior to teaching at the University of Nebraska at Omaha, Amy gained extensive teaching experience at Wittenberg University in Ohio and Southeastern Louisiana University in Hammond, Louisiana.