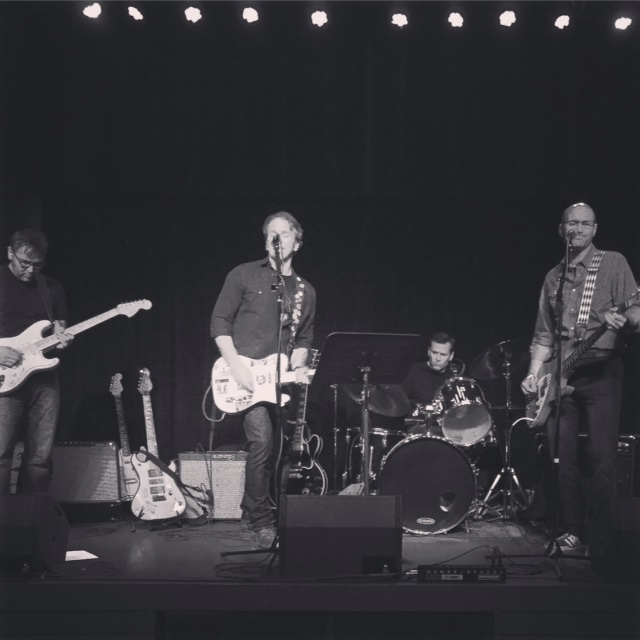 Music Is An Important Part Of My Livelihood
Pete's Story
Music isn't my career, but it's always been an important part of my livelihood and well-being.
I grew up surrounded by music primarily due to my clarinet-flute-saxophone-piccolo-wash board wielding father.  He loved the law and was a very good lawyer, but traditional jazz was his passion.  His band played every Wednesday night at a popular local restaurant in the Dundee neighborhood and he toured and produced several albums.  I just thought it was normal to fall asleep listening to live late night jazz coming from our living room.
I started taking piano lessons at a young age as did my flute and trumpet playing sisters, but it didn't take me long to figure out drums and percussion were going to be my thing.  We all became second generation attendees of the internationally known Interlochen Arts Camp (my kids will become the third generation this summer), and I played in rock bands in high school and college.
The 5:30 a.m. alarm clock can come quick some mornings, but making the time for the art form that inspires you is always worth it.
I continued to play on my own, but it didn't take long before political, business, and family pursuits overtook the time commitment needed to play in a band.
About a year ago, however, I became inspired to tune-up the drum set and get back in the game!  Part of my inspiration came from my work on the City Council to renovate our neighborhood business districts.  In particular, the resurgence of Benson into one of the city's hottest spots for new restaurants, art, entertainment, and live music.  Just recently, my band played its first show at Benson's newest live music venue and had a blast.
The Omaha World-Herald covered the band's formation and first performance and the response has been gratifying.  We've all received numerous contacts from people with successful careers in something other than music – business, medicine, and politics – who continue to pursue their love of music or have now been re-energized to do so.
The 5:30 a.m. alarm clock can come quick some mornings, but making the time for the art form that inspires you is always worth it.
About Pete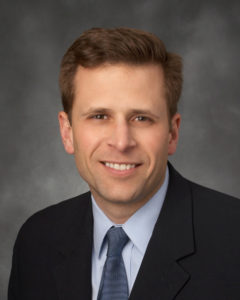 City Councilman Pete Festersen was elected to the Omaha City Council in 2009 and re-elected in 2013.  He is currently President of the City Council and is the owner of his own small business, Strategic Business Development, LLC.
Prior to serving on the City Council and starting his company, Councilman Festersen helped shape Omaha's future in senior management positions with the Peter Kiewit Foundation, The Mayor's Office, the Greater Omaha Chamber of Commerce, and Alegent Health, one of Omaha's largest private employers.  He has also served as Chairman of the Omaha Planning Board for three years and on various community boards such as the Omaha Children's Museum, the Benson-Ames Alliance, College World Series Inc and AK-SAR-BEN Future Trust.
Pete was born and raised in Omaha and graduated from Central High School and Connecticut College before earning his Masters Degree in Public Administration from the University of Nebraska at Omaha.  He is a graduate of Leadership Omaha and has been recognized for his work as a business leader by the Midlands Business Journal.  He also received the Excellence in Public Service Award from the UNO College of Public Administration and Community Service in 2012.
Pete and his wife, Paige, have two children, Anna and Caroline and they attend Dundee Presbyterian Church.  Pete enjoys racing sailboats by competing on the regional and national levels and is a former Nebraska State Champion in both soccer and curling.  A lifelong musician, he also spends time playing the drums.
Click here to read the Omaha World Herald article on Pete Festersen's band.