Preserving Arts & Culture
Recognizing the need to preserve Nebraska's long-standing tradition of arts and culture, a group of community leaders from across the state formed the Nebraska Cultural Endowment in 1998.
Nebraska Cultural Endowment is the first and only cultural endowment in the nation to sustain both arts & humanities through privately-supported and publicly-matched resources, made possible by our Nebraska Legislature.
Under current legislation, the Nebraska Cultural Endowment can match up to an additional $10 million in donations to its private endowment. It is our goal to continue growing these funds to enrich the lives of Nebraskans by raising the private contributions needed to match the State of Nebraska's commitment.
Please contact our Executive Director to discuss how you can ensure an endless tradition of arts and humanities for generations to come.
Vision
All Nebraskans have access to the arts and humanities, today and for future generations. 
Mission
To cultivate a legacy of stability, advocacy and leadership for the arts and humanities in Nebraska.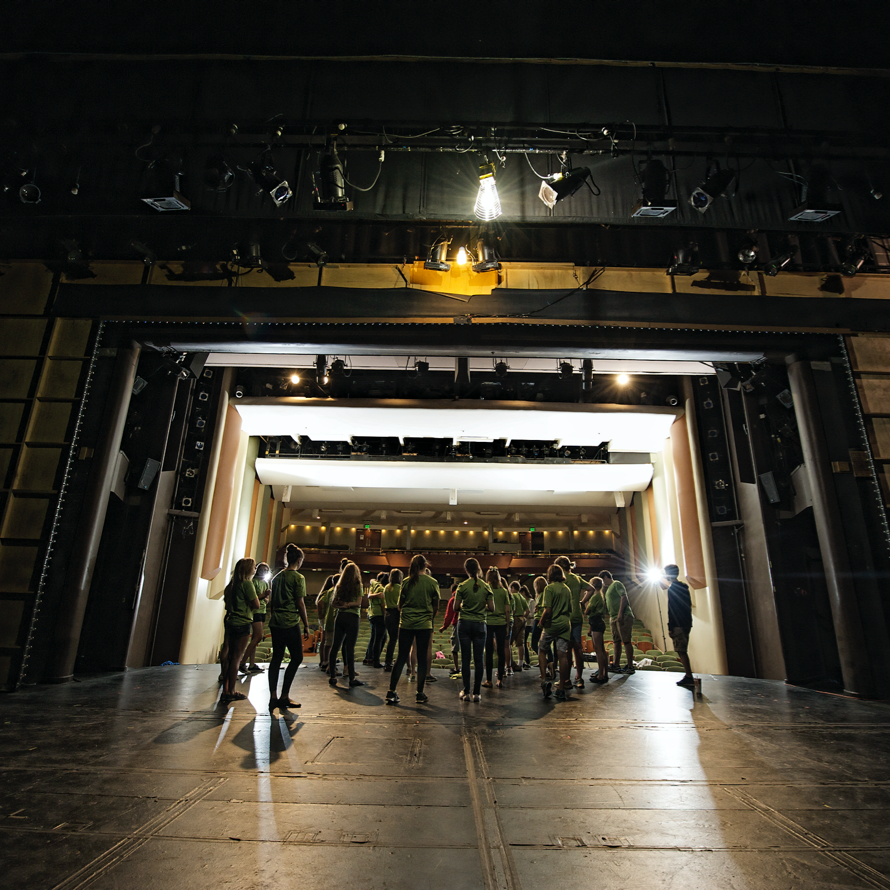 Leadership
Board of Directors
Board of Directors
President,
Rita Stinner, Scottsbluff/Gering
Past President,
Carey Hamilton, Omaha
Vice President,
Amy Haddad, Omaha
Secretary,
Sherrye Hutcherson, Omaha

Treasurer,
Rich Vierk, Lincoln
David Buntain, Blair
Marilyn Hadley, Kearney
Candy Henning, Lincoln
Margaret Hornady-David, Grand Island
Marc LeBaron, Lincoln
Melissa Marvin, Omaha
Robert Nefsky, Lincoln
Luis Sotelo, Lincoln
Scott Williams, Norfolk
Director Emeriti
Jack Campbell, Lincoln
Murray Newman, Omaha
D. David Slosburg, Omaha
Ex-Officio Board Members
Mike Markey, Omaha
Interim Executive Director, Nebraska Arts Council
Shari Hofschire, Omaha
Chair, Nebraska Arts Council
Christopher Sommerich, Lincoln
Executive Director, Humanities Nebraska
Brenda Christensen, Omaha
President, Nebraska Foundation for the Humanities
Advisory Council
Kit Dimon, Lincoln
Gloria Dinsdale, Palmer
Kim West Dinsdale, Grand Island
Kate Dodge, Omaha
J. Robert Duncan, Lincoln
Carol Gendler, Omaha
Maryanne Harry, Denver, CO
Steve Homan, Kearney
Sharon Marvin Igel, Omaha
Taylor Keen, Omaha
Hod Kosman, Scottsbluff
Karen Levin, Omaha
Marilyn & Earl Mitchell, Norfolk
Gretchen Peters, Gering
Paula Pflueger, Norfolk
Rob & Eileen Raun, Minden
Martha Richardson, Lincoln
Trixie Schmidt, Lincoln
Rhonda Seacrest, Lincoln
Todd D. Simon, Omaha
Gene Spence, Omaha
Sue & Tom Tallman, Lincoln
Mary Vaughan, Broken Bow
John F. Wiederspan, Lincoln
Gail Walling Yanney, Omaha
Lori Williams, Norfolk
Staff
Maggie Smith, Executive Director
   msmith@nebraskaculture.org | 402-595-2722
Julia Watson, Communications and Office Manager
   julia@nebraskaculture.org | 402-595-2722
Financials and Accountability
The Nebraska Cultural Endowment is a 501(c)(3) nonprofit corporation which sustains Nebraska as a vibrant and culturally significant state by raising private endowment contributions, matched by public investment, to support arts & humanities programming statewide.
As of December 31, 2020, the State of Nebraska manages the Cultural Preservation Endowment Fund with a principal value of $11 million, and the Nebraska Cultural Endowment manages a privately held endowment fund of similar value.
While leaving the principal amounts intact, income from these funds makes a permanent impact by amplifying the work of the Nebraska Arts Council and Humanities Nebraska.
Logos & Ads
For the convenience of our partners, here are links to zip files that include the Nebraska Cultural Endowment logos and program ads that you can use to promote our support of your programs.