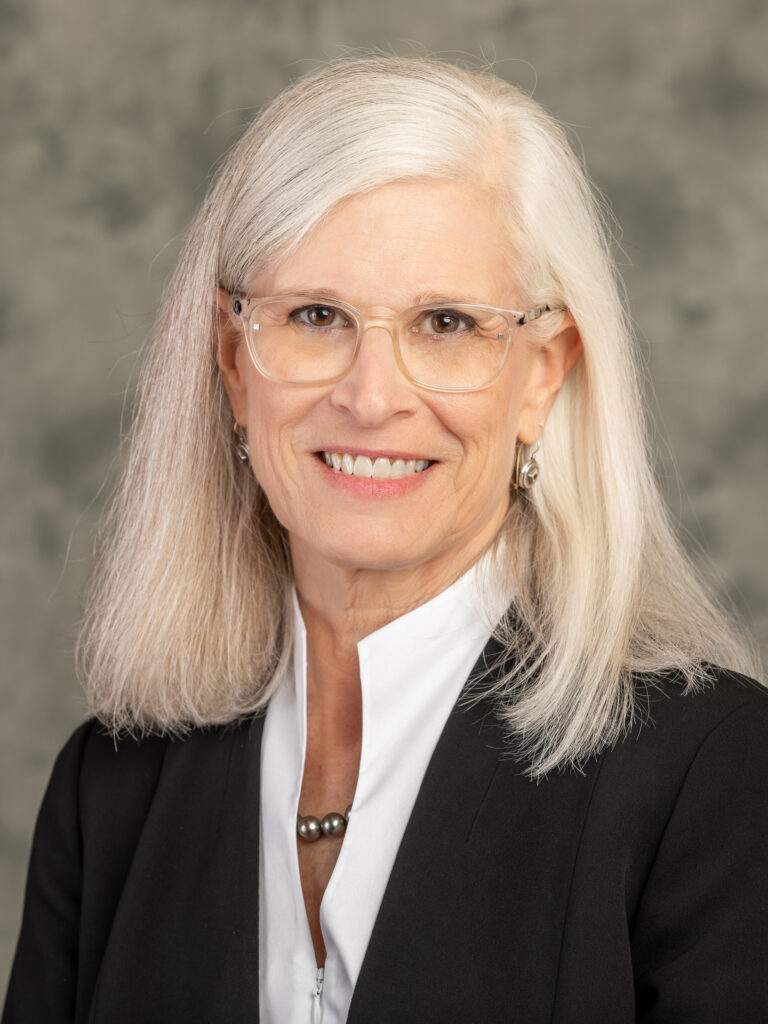 Historian/educator to receive 2023 Sower Award
Humanities Nebraska (HN) has selected educator and historian Beth S. Dotan, PhD., to receive the 2023 Sower Award in the Humanities in recognition of her efforts to increase understanding of the Holocaust.
A research assistant professor in the University of Nebraska-Lincoln (UNL) Harris Center for Judaic Studies, Dotan created Nebraska Stories of Humanity as part of her Ph.D. work. This digital web portal highlights stories of Holocaust survivors and servicemen who liberated Nazi camps and settled in Nebraska after World War II.
"Beth's programs and projects have advanced scholarship in the humanities and her advocacy of this work to the greater community has been uniquely effective," said nominator Robert Nefsky. Nefsky is former chairman of the Nebraska Humanities Council board (1995-96) and received the Sower Award in 1998.
A native Nebraskan, Dotan served as the founding executive director of the Institute for Holocaust Education in Omaha. She has also served as the director for International Department of the Ghetto Fighters House Holocaust and Jewish Resistance Heritage Museum in Lohamei HaGeta'ot, Israel (2012-2015). Dotan received her MA in Jewish Education from Hebrew Union College, Jewish Institute of Religion (HUC-JIR) in Los Angeles, and her Ph.D. in Education from the University of Nebraska-Lincoln with a particular focus on Holocaust Education and digital memory.
Dotan will be honored on October 10, 2023 during the 28th Annual Governor's Lecture in the Humanities at the Holland Performing Arts Center in Omaha. Titled, "From Moscow to the Lincoln
Highway: An Evening with Amor Towles," the free public event will begin at 7:30 p.m. following a benefit dinner to help raise funds to support HN's statewide programming. A live-stream viewing option will also be available.
Please visit www.humanitiesnebraska.org/governors-lecture to stay up to date on details on the Governor's Lecture and Sower Award presentation.
Humanities Nebraska is a statewide nonprofit that is celebrating 50 years of helping people explore what connects us and makes us human. Spark your curiosity during Humanities Week October 7-15, and all year long with special online and in-person events. HN is funded in part by the National Endowment for the Humanities, an appropriation from the Nebraska Legislature, private donations, and the Nebraska Cultural Endowment, a public-private partnership with state dollars matching private dollars to benefit the arts and humanities in Nebraska.