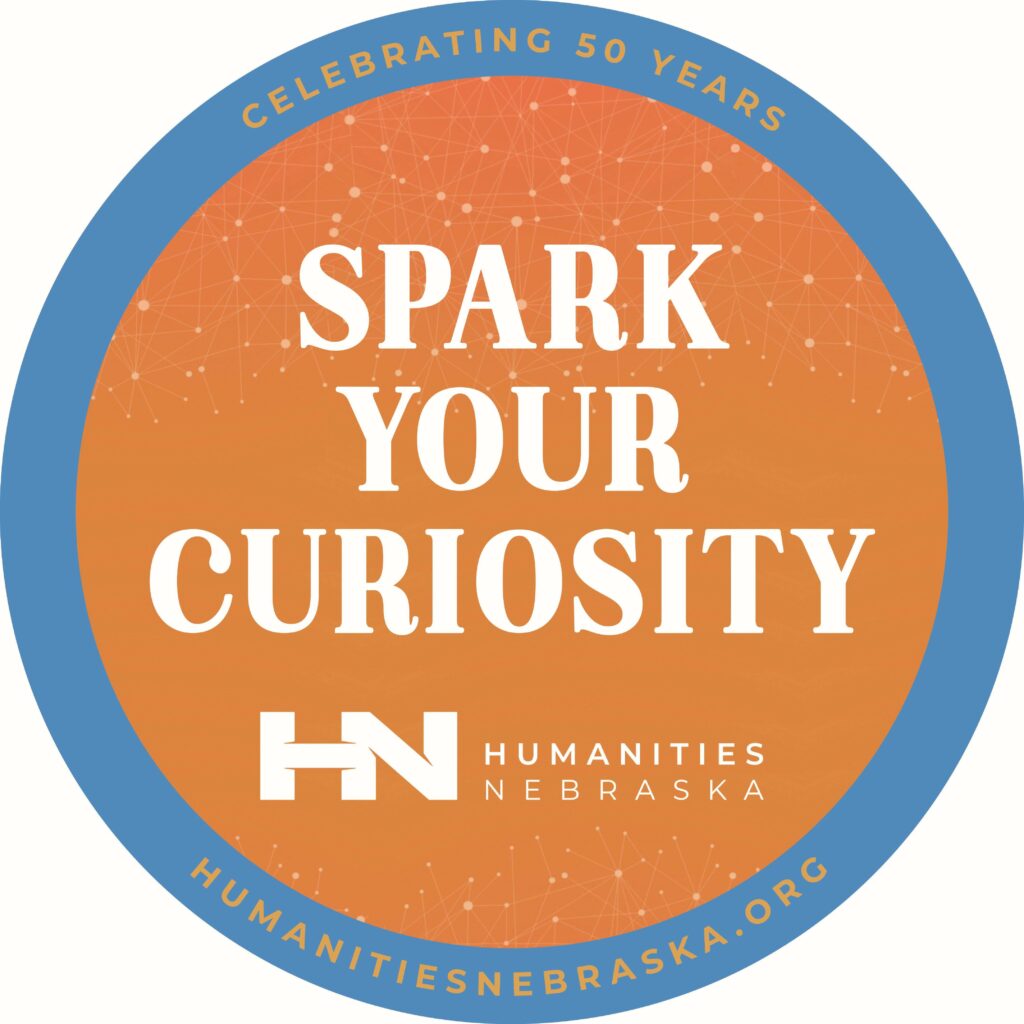 Humanities Nebraska to celebrate 50th anniversary with Humanities Week October 7-15, 2023
Humanities Nebraska (HN) has announced that numerous activities will take place across the
state during Humanities Week, October 7-15, 2023. Themed "Spark Your Curiosity," the statewide
observance is to celebrate Humanities Nebraska's 50th anniversary of helping people explore
what connects us and makes us human.
The culminating event will be the annual Governor's Lecture in the Humanities, "From Moscow
to the Lincoln Highway: An Evening with Amor Towles." Free and open to the public, the program
will begin at 7:30 p.m. at Omaha's Holland Performing Arts Center and will be live-streamed for
statewide access.
Other opportunities include: multiple appearances by members of the HN Speakers Bureau in
different communities, the "Voices and Votes" traveling Smithsonian exhibition opening in Gering,
writing workshop for veterans and active duty military, Prime Time Family Reading programs for
underserved children, a Kearney history bike tour led by two professors, the Arts & Literacy festival
at Joslyn Castle, the National Willa Cather Center's virtual author series, and HN's online "Curiosity
Connections" lunch-and-learn on October 13 with Linda and Jose Garcia for National Hispanic
Heritage Month.
Humanities Nebraska is a non-profit organization that was launched in 1973 as the "Nebraska
Committee for the Humanities" in partnership with the National Endowment for the Humanities (NEH). Later known as Nebraska Humanities Council and now as Humanities Nebraska, the
organization has spent 50 years awarding grants for humanities-themed programs, presenting
original programming in many communities, and partnering with other Nebraska organizations
to provide even more opportunities for people to connect with other ideas, cultures, literature,
history, and each other.
"To meet the changing needs of communities and provide all Nebraskans with humanities
opportunities, HN has had to be very adaptable," said Chris Sommerich, executive director since
2011. "We're guided by a remarkable board of directors made up of people from all walks of life in
Nebraska who ensure that we're being responsive, innovative, and fiscally responsible."
He continued, "We are grateful to the many donors, project directors, and participants over the
years who have supported and attended Humanities Nebraska programs."
HN hopes that many people will participate in Humanities Week, which includes both in-person
and online events. To learn how you can participate, please visit humanitiesnebraska.org and
click on the Humanities Week banner near the top of the page.
HN is a private nonprofit with a mission to help people explore what connects us and makes
us human. HN is funded in part by the National Endowment for the Humanities, an appropriation from the Nebraska Legislature, private donations, and the Nebraska Cultural Endowment,
a public-private partnership with state dollars matching private dollars to benefit the arts and
humanities in Nebraska.