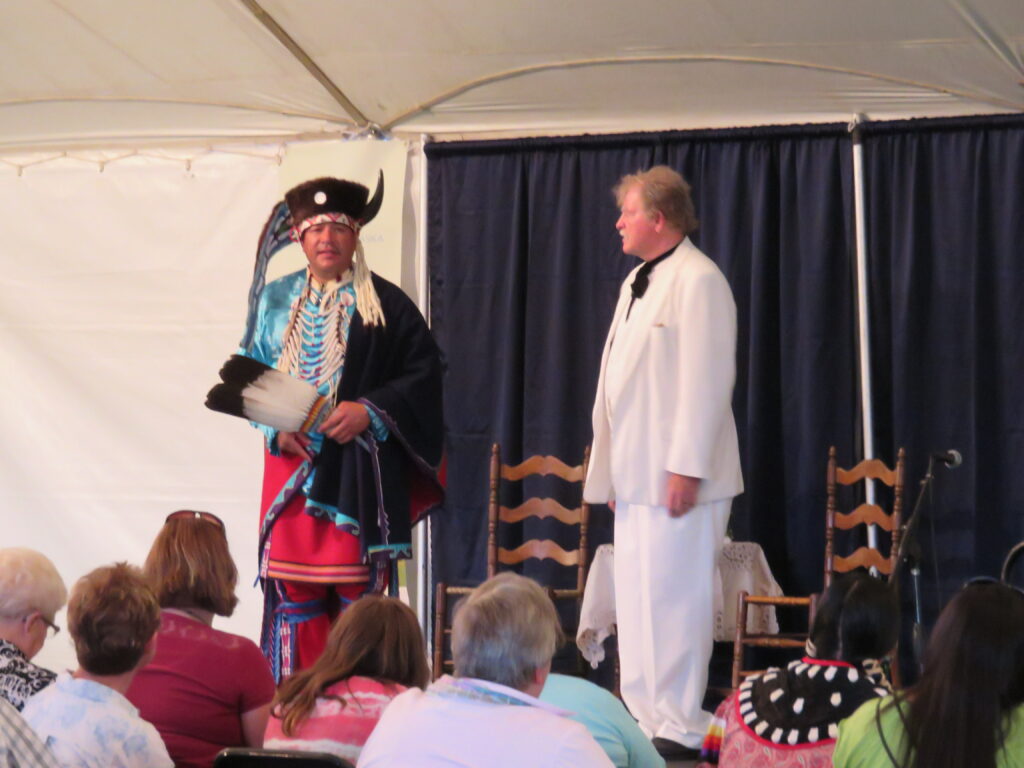 Grand Island to host 2023 Nebraska Chuatauqua: "What Connects Us"
Humanities Nebraska (HN) has announced that the Stuhr Museum of the Prairie Pioneer will
host a special edition of Nebraska Chautauqua July 21-22 in celebration of HN's 50th anniversary
year. Popular Chautauqua scholars from previous events will return to the traditional big tent
to explore the theme, "What Connects us." This festival will include family-friendly events,
engaging workshops, and Chautauqua-style presentations that allow audience members to
interact with historic figures. All events are free and open to the public.
On Friday evening, July 21, Warren Brown will appear as American humorist and author Mark
Twain as he did in 2012-2015's Nebraska Chautauqua, "Free Land? 1862 and the Shaping of
Modern America." Karen Vuranch will join him as author Edith Wharton, whom she portrayed
in "World War One: Legacies of a Forgotten War" from 2016-2018.
Saturday evening, July 22, will see the return of Becky Stone as Civil Rights activist Rosa Parks
from 2019-2022's "The Fifties in Focus." She will be joined by Taylor Keen, reprising his portrayal
of Chief Standing Bear from the "Free Land?" Chautauqua.
During the day on Saturday, all four scholars will conduct workshops at Grand Island Public
Library. A complete schedule of all speakers and community events during and prior to the
2023 Nebraska Chautauqua will be posted online at www.NebraskaChautauqua.org.
"What Connects Us" is presented by Humanities Nebraska with support from the Johnny
Carson Fund at the Nebraska Cultural Endowment, Grand Island Public Library, the Greater
Grand Island Community Foundation, Hall County Historical Society, Grand Island Tourism,
Stuhr Museum Foundation, and other generous sponsors.
Humanities Nebraska is a statewide nonprofit that helps Nebraskans explore what connects
us and makes us human. HN is funded in part by the National Endowment for the Humanities,
an appropriation from the Nebraska Legislature, private donations, and the Nebraska Cultural
Endowment, a public-private partnership with state dollars matching private dollars to benefit
the arts and humanities in Nebraska.