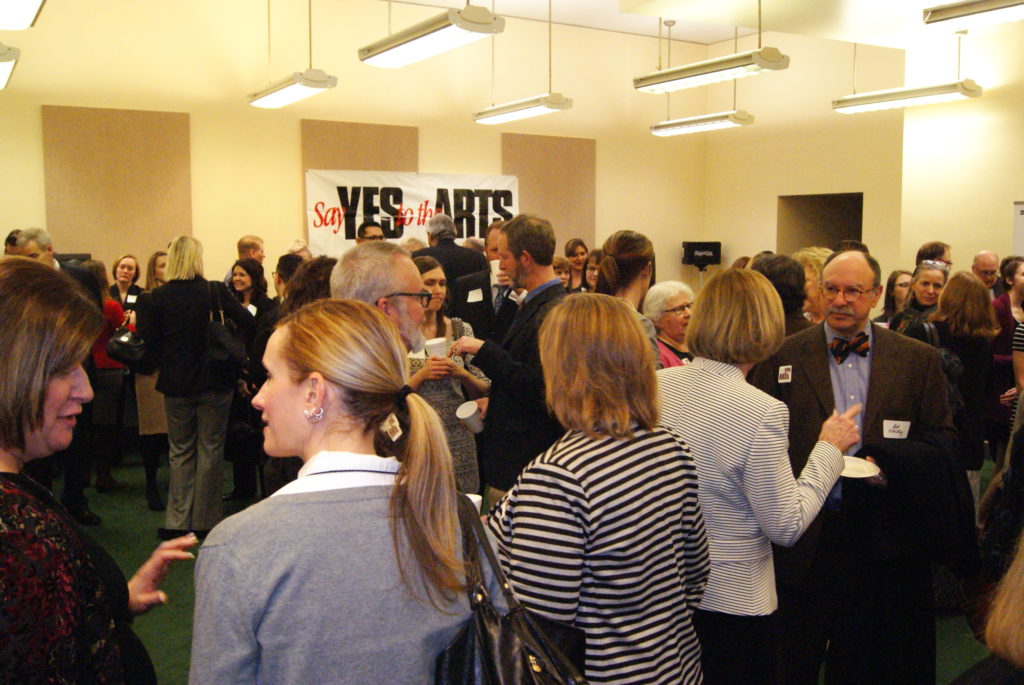 Nebraskans for the Arts: Increasing Public Awareness And Ensuring An Ongoing Dialogue
Arts Advocacy Day 2017, State Capitol Building, Lincoln, NE
Advocacy: The act or process of supporting a cause or proposal, Merriam Webster Dictionary
As our state's arts advocacy organization, Nebraskans for the Arts increases public awareness of the importance of the arts and ensures that the arts are an ongoing part of the public dialogue. When we speak of advocacy, our goal is to provide the tools and resources to enable people to have their voices heard about the importance of the arts and arts education.
The arts represent a significant economic force in Nebraska:
The arts and cultural industry is a $396.1 million industry in the state.
There were 11,773 people employed in creative businesses in 2015.
Cultural nonprofits in Nebraska had $142.4 million in program revenues in 2015 – a 13% increase from 2014.
Our wonderful arts organizations, businesses and local arts councils across the state are assets we should include as having an important role in growing our state's economy. These organizations not only improve the quality of our lives but create jobs, too.
When we reduce support for the arts, we are not cutting frills. Rather, we are undercutting an industry that is a cornerstone of tourism, economic development, and the revitalization of many downtowns. When we increase support for the arts, we are generating tax revenues, jobs, and a creativity-based economy.
Arts education is a foundational element to schools to help children succeed in other parts of their life. Data from the College Board shows that students who take four years of arts and music classes while in high school average almost 98 points higher on their SAT scores than students who take only one-half year or less. And students with high arts participation have lower dropout rates because they want to be in school to take their art classes.
Our role at Nebraskans for the Arts is to help citizens gather this evidence and, in combination with their own personal stories, share this information with policy-makers and elected representatives so that they make informed decisions and support arts funding and programs.
Our website (www.nebraskansforthearts.org) provides the latest news on events and issues in the arts. Our advocacy page provides you tools to email your elected representatives and for tracking legislative bills. Signing up for our e-newsletter will give you updates on arts activities at the state and national level. We encourage you to sign up as a member to support these activities and help advance the arts as essential to the life and learning of all Nebraskans.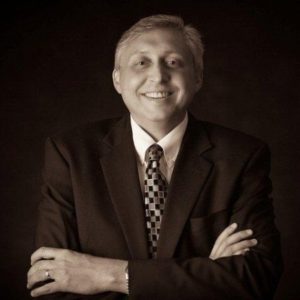 Doug Zbylut is a native of Nebraska, living in Omaha. Since 2014, Doug has been Executive Director for the Nebraskans for the Arts (NFTA), an arts advocacy organization. During his tenure, Doug has focused on promoting the arts and arts education to policymakers at the local, state and federal levels.
Before joining NFTA, Doug served as Executive Director of Ronald McDonald House Charities in Omaha. He also served as the Deputy Director of the Omaha Children's Museum before working in the private sector with a high tech firm. Doug started his career in higher education, working in grants offices at the University of Nebraska-Lincoln and Creighton University. Doug received his B.A. in Political Science at the University of Nebraska-Lincoln and a Master's in Public Administration at the University of Nebraska at Omaha.