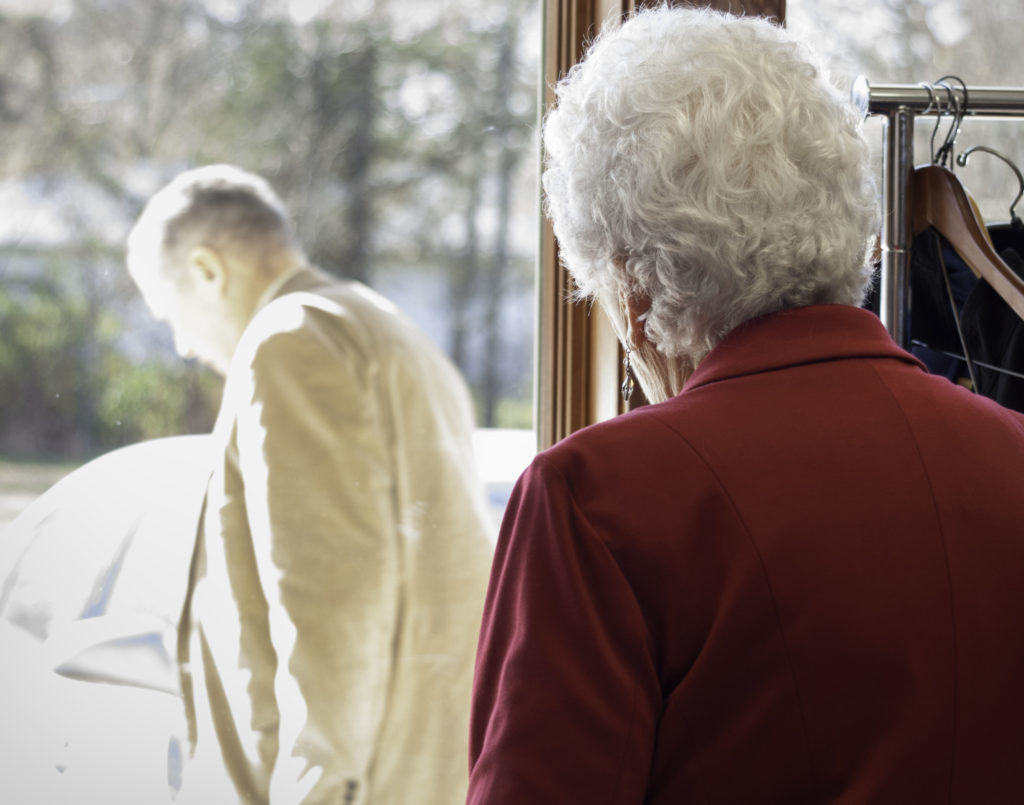 Photography is My Livelihood
"Fading", 2014
Erika's Story:
Photography has changed the way I view the world.
As a photography student at Metropolitan Community College I learned the technical aspects of making a great photograph, such as lighting and composition. Understanding of these elements have affected how I see my everyday surroundings, regardless of whether I have a camera drawn to my eye or not.
I am more conscious of the way the mid-day light streams through a window, casting shadows on to the walls; the invisible lines between objects as I frame them in my mind; or the vibrant colors of the foliage, pavement and sky after a rainy day. When watching a movie, I notice the relationships between colors in the frame, and how the scene is composed and lit.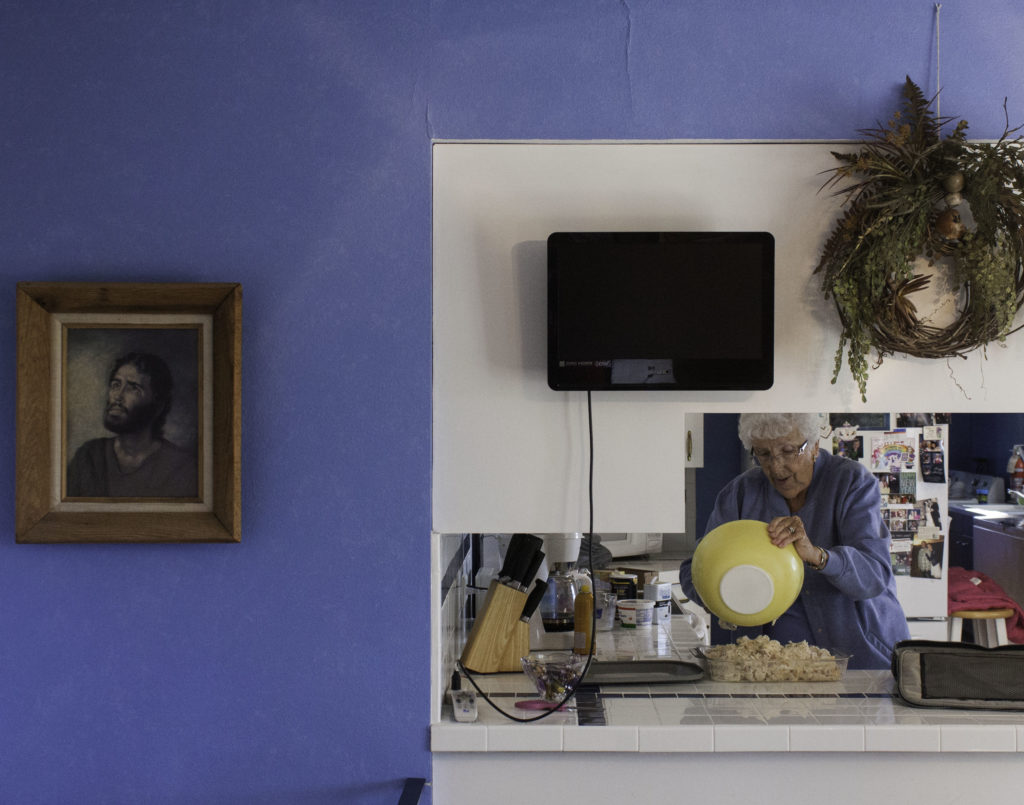 "Jesus, Grandma and Casserole", 2014
This new awareness has given me a greater appreciation for the arts and the beauty of every day life. This brings me peace, as I am able to escape my worries and anxieties through my imagination and the wonders of the world. There isn't much more in this world that fills my soul, than when I am staging a still life photo shoot or spontaneously taking pictures of people going through their daily lives.
Photography has provided me a conduit to tell stories pictorially in a way that I am not always able to do through words. It's a way for me to tell my story, as well as the stories of others that might not otherwise be told. One of these stories, "Grace," is about my grandma Grace and started in 2014.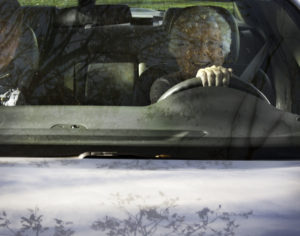 "Driver", 2014
I began photographing my grandma, now nearly 88-years-old, to give her credit for her strength and character as she cared for my now nearly 89-year-old grandpa Carl at their Sherman County farm. As grandpa's dementia worsened, my grandma was no longer able to care for him and recently admitted him into a nursing home. I have continued to tote my camera with me on visits with my grandparents to capture this transition and their continual love for each other.
The family joke is that I am my grandparents' paparazzi. But in all seriousness, the project has provided me the opportunity to spend more time with my grandparents and learn who they are as people, not just as my grandparents.
Through my camera lens I have seen my family in a different light.
About Erika:
Erika Pritchard lives and works in Kearney where she is the Regional Editor for the Kearney Hub. As Regional Editor she travels central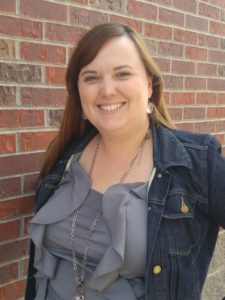 Nebraska gathering stories about rural, central Nebraska communities through writing and photography.
She grew up in one of those rural communities, Pleasanton, where her parents still live. Also living nearby in Sherman County are Erika's grandparents, subjects of Erika's many photographs. Erika's photographs of her grandparents are part of her project, "Grace," which began as a documentary in 2014 of her her elderly grandma Grace as caregiver to Erika's elderly grandpa Carl, who has dementia. Most recent photographs are of Grace as she visits Carl in a local nursing home.
Several of Erika's photographs from "Grace" were also accepted into a juried group exhibition featuring Nebraska artists at the Lincoln, NE, Prescott Gallery, in 2015, as well as several juried student exhibitions through Metropolitan Community College.
Erika graduated from MCC in 2015 with an Associate in Applied Sciences in Commercial Photography degree. She also earned a Bachelor of Art in Journalism degree from Chadron State College in 2005 and a Master in Organizational Leadership degree from College of Saint Mary in 2010.
Erika will be the featured artist in the Fred Simon Gallery, 1004 Farnam, Plaza Level, Omaha March 3 – April 21, 2017.  The Fred Simon Gallery is located in the Offices of the Nebraska Arts Council.