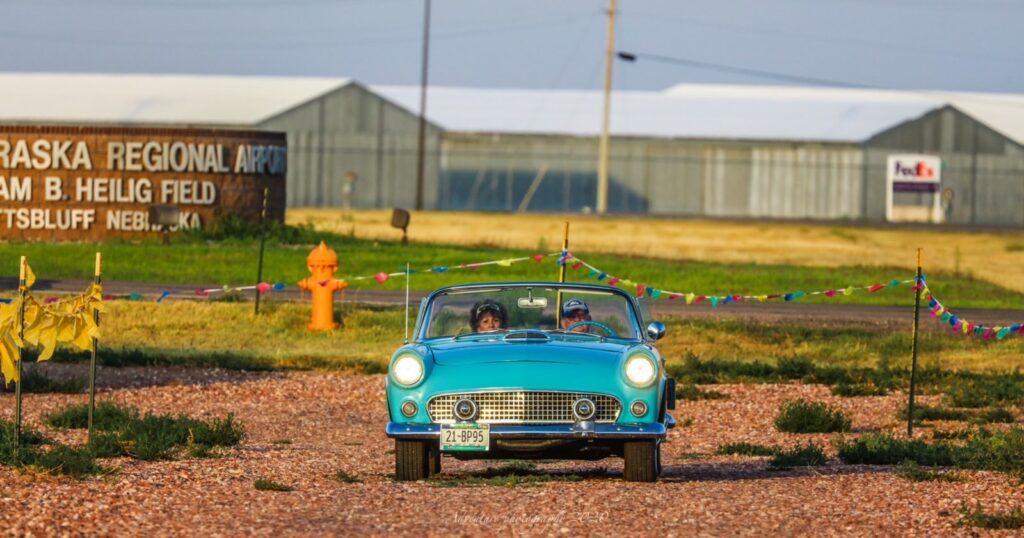 An Old Concept, A New Need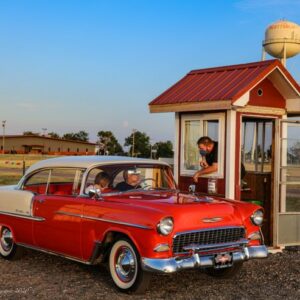 Drive-ins typically conjure up nostalgic images of days gone by; of first dates and family outings to the movies in the car. When the Midwest Theater in Scottsbluff closed its doors temporarily due to COVID-19, Executive Director Billy Estes immediately missed the interaction of the theater. It wasn't long before Estes had the creative idea to implement a drive-in theater, and the SkyView Drive-In Theater was born.  
Improvising a screen on a box truck in Gering, Estes said "the first night it opened, we parked 97 cars and turned more than 100 cars away." While the pop-up location wasn't perfect, it filled an obvious niche; a longing for connection and entertainment, that were made difficult by public health concerns. 
Before long, a donor came forward with a substantial donation that enabled them to buy a new projector and to provide free movies for eight weekends. The community's response was exceedingly enthusiastic with sold out screenings every night. In May, a larger and more permanent site at the Midwest Regional Airport in Scottsbluff was secured that could accommodate 165 cars.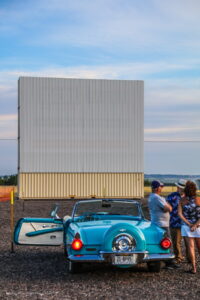 The project has been more fulfilling than Estes had initially imagined. "The pioneering spirit is alive and well, and people are willing to make things happen," he said.  
While support from the NCE and new income from the drive-in theater help to make up for some revenue losses, a gap still exists. 
"The Nebraska Cultural Endowment has helped the Midwest Theater for many years, and we have been so blessed by this unique public and private match that only Nebraska has," said Estes. "With the long-term effects unknown for us and others, the Nebraska Cultural Endowment has been so supportive through this time." 
Your support of the NCE helps to sustain important cultural infrastructure in Nebraska. Organizations can rely on stable support from the NCE as they 
work to navigate challenges or approach new ventures.