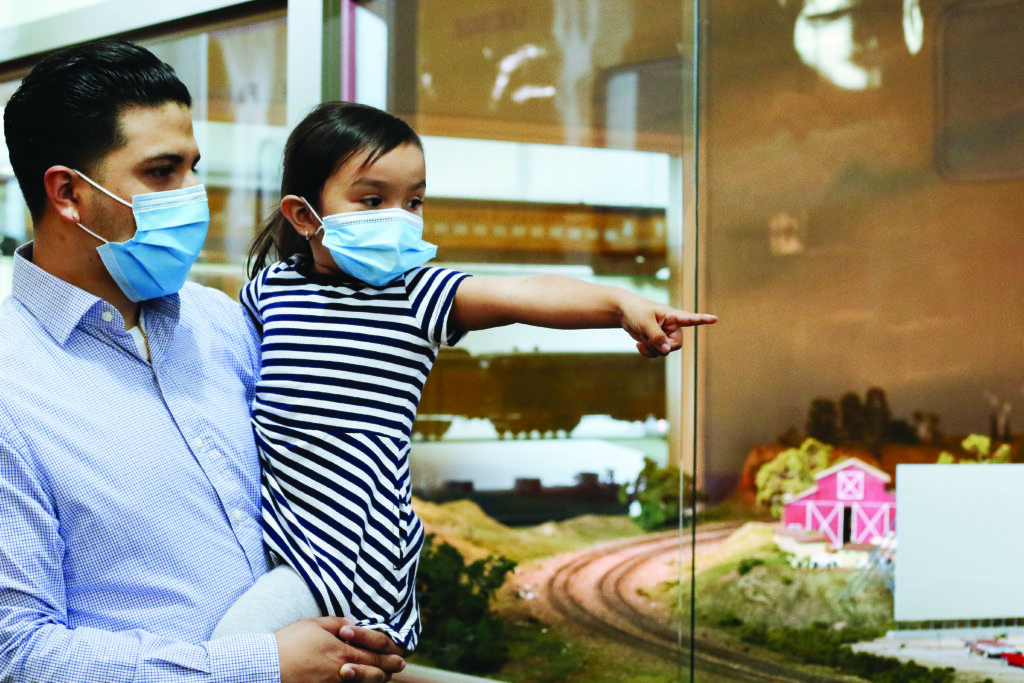 Finding Ways to Rewrite Historical Loss
The Durham Museum is a staple of Nebraska's core cultural fabric. Like many other important institutions, the Durham relies on a mix of philanthropy and earned revenues, which have been significantly strained since March.
Fortunately, many of the educational programs offered by The Durham Museum were already offered in a digital learning format, so transitioning field trips, workshops and lectures to online was fairly seamless. From March through the end of May, these programs were well received by over 9,000 registrants from 26 states, which included 53 different counties in Nebraska.
"We are continuing these programs, with additional offerings and enhancements for the fall semester as well," said Jessica Brummer, Director of Communications. "We added in digital and online components to highlight the work of the curatorial team as well as the museum collections."
These components helped people feel connected even though the museum was closed. It is likely these virtual offerings will never go away. These innovations have become a way to reach audiences that were not easily reached before and will continue to serve as a supplement to on-site museum experiences.
While the Durham was able to secure funds from the Coronavirus Aid, Relief and Economic Security (CARES) Act, they still had to make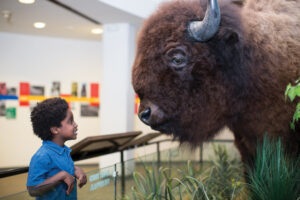 cutbacks in expenses. Thankfully, funding from NCE partner, Humanities Nebraska, and the National Endowment for the Humanities has helped to keep their operations going. Corporate, private and individual supporters' gifts allowed for flexible funding to be diverted to operations.
Plans for a safe reopening began the moment the museum had to close. It took many months of planning and the creation of procedures that would keep visitors, staff and volunteers safe. When the Durham reopened on August 1st, the museum implemented a time-ticketing system to control the number of people in the building and added plexiglass barriers at all customer-facing registers.
New enhanced cleaning procedures for employees and volunteers are also in place, however some interactive exhibits remain closed as they cannot be safely opened at this time.
The Durham Museum is still working through how best to hold some of their much-loved traditional events, such as Christmas at Union Station. It takes a lot of creativity and out-of-the box solutions to work through constraints never encountered before.
Brummer said "In the weeks and months to come, rebuilding consumer confidence is going to be key in recovering our earned income." Until then, a significant gap still exists.
Nebraska's cultural sector is exceptionally resilient, and the NCE exists to support and sustain the cultural infrastructure of Nebraska, like the Durham Museum, in times like these. However, a gap still exists. We invite you to join our support by giving to your local arts and humanities organizations. Please also consider an investment in the NCE to ensure a strong future for Nebraska, and your support will be matched. Learn more at www.NebraskaCulture.org/support