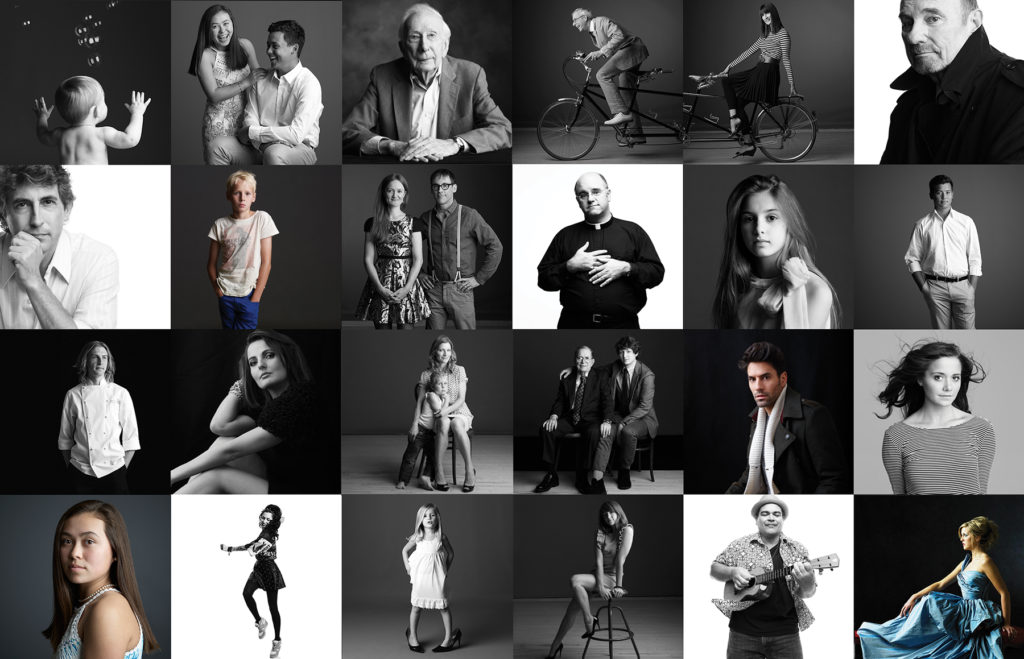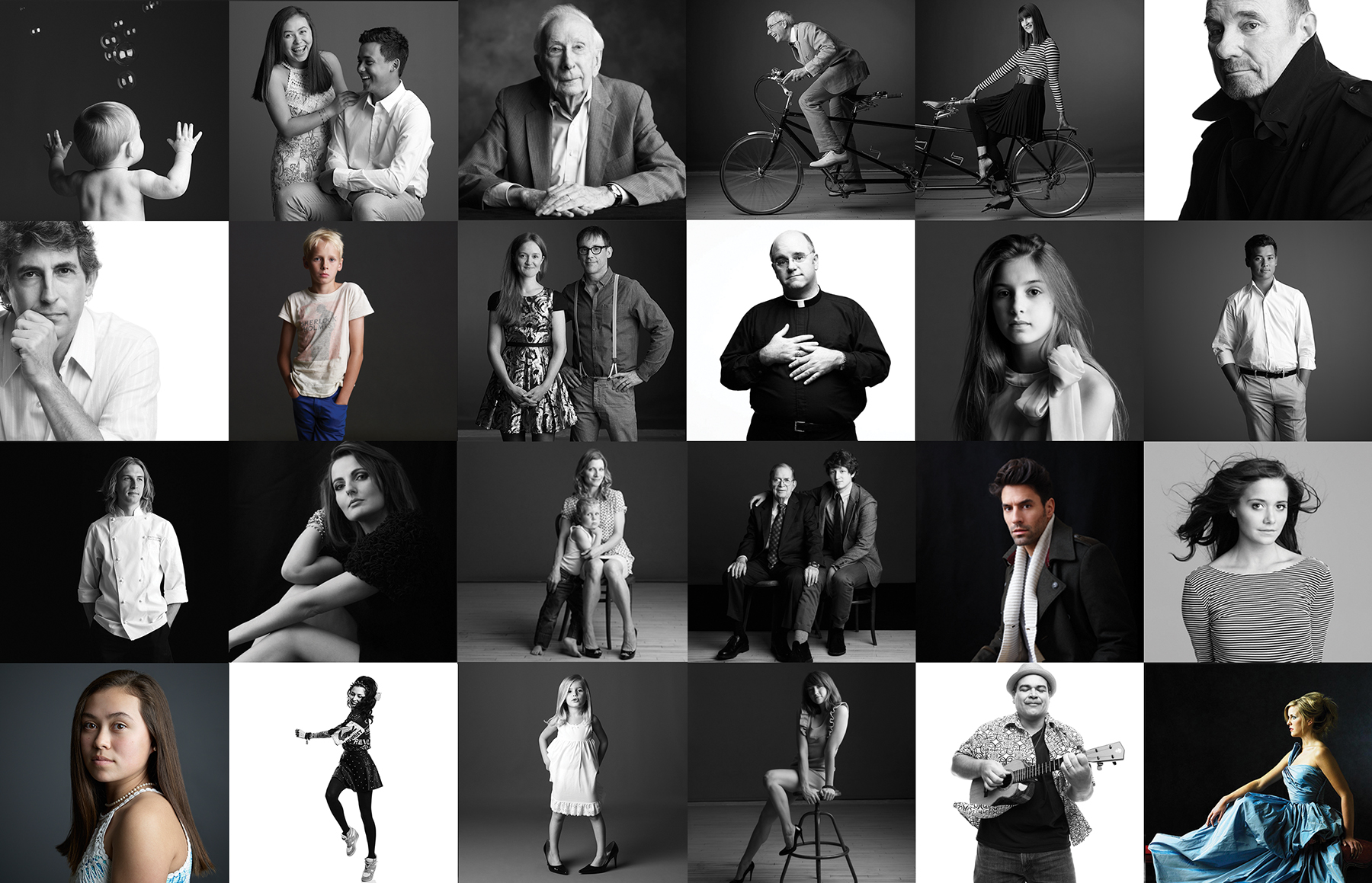 Being Inspired Every Day Is My Livelihood
Portraits ©Laurie and Charles
Laurie's Story
From a very young age, my mother made conscious efforts to expose my siblings and I to the arts.  Of course at the time, I may not have even truly understood the profound impact that art classes, theater attendance, museum shows, would have.  There was a deep love of Broadway shows that extended to my grandmother and grandfather.  Various art projects were always on our walls, even framed, subtly showing my siblings and I that our artistic voices mattered.  Growing up in Dundee, I came to know and love everything Dundee meant to Omahans.  It was in the sunks of Happy Hollow that I explored visually after a late spring snow storm in 1986 with my first camera, a Pentax  K1000.  In fact, as I reflect on my early memories of always being 'the friend with the camera' I know that my early draw to photography was (and remains today) people.  The people of Omaha were the best subjects in the world.
Central High School created a lasting impact on how I view the world and continues to be influential today.  At Central, I experienced diversity and culture in a way that taught me so many lessons.  It was an honor to be amongst so many different people, a microcosm of the world in one school.   I still value that experience and know it has impacted how I have been a parent.    Difference is celebrated.  Everyone is unique.  Visually, Central's architectural beauty never ceased to amaze me.  I loved being able to walk to the Joslyn Art Museum's galleries and continue to love the close vicinity of these two great Omaha institutions.  Looking back on my younger years in Omaha, it's hard to separate one aspect as all these pieces- exposure to arts, cultural diversity, and great, kind community- that have influenced and shaped where I am today.
My path to visual arts clearly began early, was formed in Central's art studios, and later took me to the School of the Art Institute of Chicago and Columbia College.  There may have been a time in my life that I was admittedly nerdy about school, seeing arts not as a career but more as an interest, a passion.  Understanding that I could make this passion a career was enlightening.  In fact, it was Omaha that drew me back to do this in 1995.  It was in an Omaha photography studio that I serendipitously crossed paths with my husband Charles.  We had both moved home after our big city experiences- mine in Chicago, his is New York and LA.  We knew immediately we would share an incredible visual journey together through love and life.
During my twenty year career as a photographer in Omaha, I have photographed countless amazing faces of our beautiful city.  My visual journey is intricately tied to living here.    This is a town where people care for one another.  It where philanthropy combined with creativity and energy gets great things done.  I love seeing how interconnected the many creative pieces are in this city.    The creative is layered with culture on so many different levels.    When I refer to creativity, I'm also referring to organizations that are doing work in areas of the city that need it most.
So you ask, what is my livelihood?
My livelihood is life in Omaha that includes diversity, culture, intelligence, creativity, peacefulness, kindness, and thoughts of living in the nation's best city.  My livelihood is one that includes creating portraits of people in our community that they can enjoy in their homes for years to come.  The happiness this gives me is immense.  I could not creatively do any of this if I was not inspired every day.  Living in Omaha gives me just that- liveliness about life.
About Laurie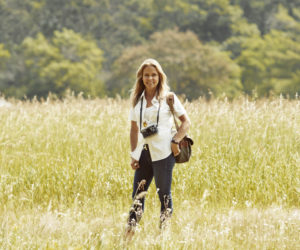 Exploring and interpreting her surroundings through the lens of a camera, photographer Laurie Victor Kay studied at the School of the Art Institute of Chicago and Columbia College in Chicago where she received her B.F.A. in photography in 1995.  For the past twenty years, she and her husband Charles have collaborated, owning their studio Laurie and Charles Photographs. Their commissioned portraits have attracted clients to Omaha from across the country. Laurie and Charles' extensive client list includes Fortune 500 companies, Accenture, AT&T, Citibank, and more, publications such as the New York Times, Travel and Leisure, Condé Nast Traveler, and notables such as Tiger Woods and the Tiger Woods Foundation. Laurie's work is represented by galleries in New York, Chicago, Sun Valley, and is in prominent collections throughout the US. She has been featured in Photo District News, New York Mag. and Camera Arts, and was a past winner of the Prix de la Photographie.
Laurie Victor Kay's work can be seen as part of the Art Seen: A Juried Exhibition of Artists from Omaha to Lincoln exhibit at the Joslyn Art Museum from June 21- October 11, 2015
www.laurieandcharles.com
www.laurievictorkay.com
www.charleskayjr.com
instagram
@laurieandcharles
@laurievictorkay