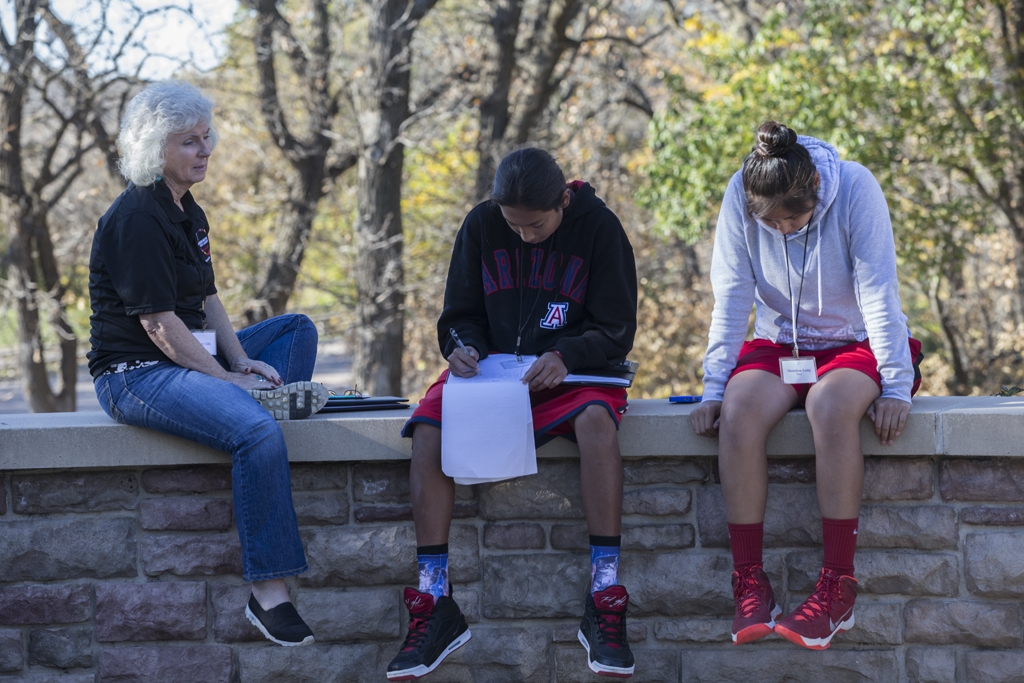 Bridging Cultures Is My Livelihood
Nancy's story:
"You will wear two dresses" my great-grandmother told me, referring to my mixed heritage of Cherokee/Choctaw/Scots Irish and the challenges to be faced.
But, thankfully from an early age I had a great-grandmother who taught me about tribal traditions, and a grandfather who wanted me assured of a western education and willing
to indulge me with trips to natural history museums, art galleries, historical sites; anywhere to feed my insatiable curiosity about the world both "out there now" and "long ago," which led eventually to a career teaching college level history, anthropology, and sociology.
Teaching was the obvious choice for such broad interests but two remarkable opportunities arose here in Nebraska melding avocations and vocation. In 1987 beginning work with a church on the Winnebago Reservation propelled me into public speaking across the country on its behalf seeking potential supporters; then in 1997 being hired by the Neihardt State Historic Site creating educational programming on Neihardt and related topics. Neihardt's literary and journalistic career and his inextricable link to Native Americans (think Black Elk Speaks) broadened the topics covered both in what was offered on site and what could be taken out to schools and other groups across the state.
For a mixed blood Native woman, these presentations expanded finding a perfect niche market. Using my own life experiences (i.e. being told in 3rd grade "You can't be Indian, there are no Indians left" when I went home to a whole household of them) combined with what I taught in the classroom, was an excellent way to bridge gaps between cultures. Putting it bluntly, utilizing the combination of my European coloring and Native upbringing made me the "safe" Native person to answer potentially uncomfortable questions from non-Natives and allow for opening dialogue using factual information, informal manner, and often humor. And it works; for adults and school children alike, and hopefully leaves a lasting impression and appreciation for our shared history.
So, my great-grandmother would not be surprised at all to see me in a variety of settings wearing either a business suit or regalia – wearing two dresses.
About Nancy:
She is the former Director of the Neihardt Historic Site, retiring in 2014; teaching at Wayne State College, NECC, N.I.C.C. and Little Priest Colleges in Native American, U.S. and World History, Sociology, and Cultural Anthropology.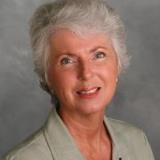 Gillis served the Nebraska Historic Preservation Office and NE Folk Life Network; NE Arts Council Multi-Cultural Grant panel; reviewer for Nebraska History Magazine; trained museum docents; coordinated writers' workshops for Native youth; consulted for a 3-year Teaching American History grant; and as counselor for the 2014 Sovereign Youth Leadership camp. She is the 2014 Addison Sheldon Honoree for "service to the history of Nebraska" and for Humanities Nebraska she presents a variety of programs on both Native Americans and Neihardt.
To read more about Nancy's speaking topics http://humanitiesnebraska.org/speakers/speakers-index