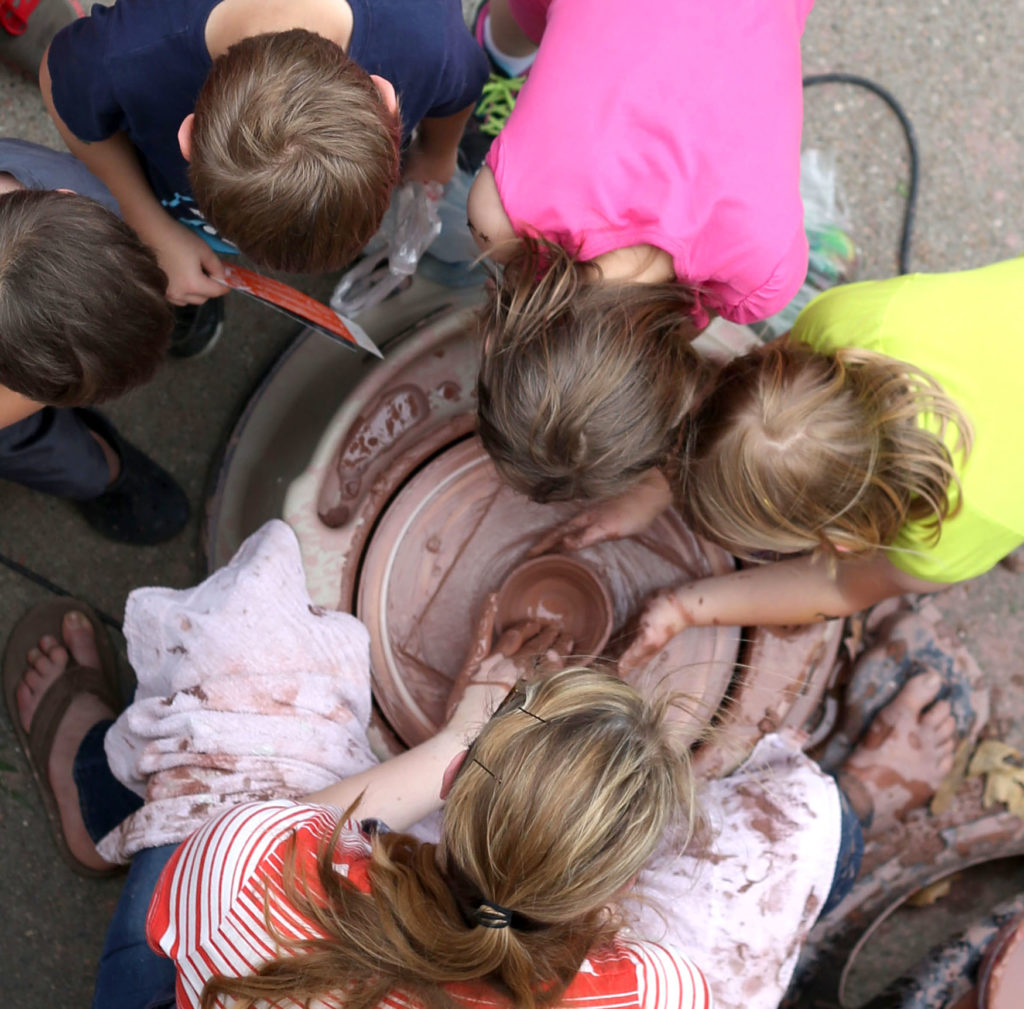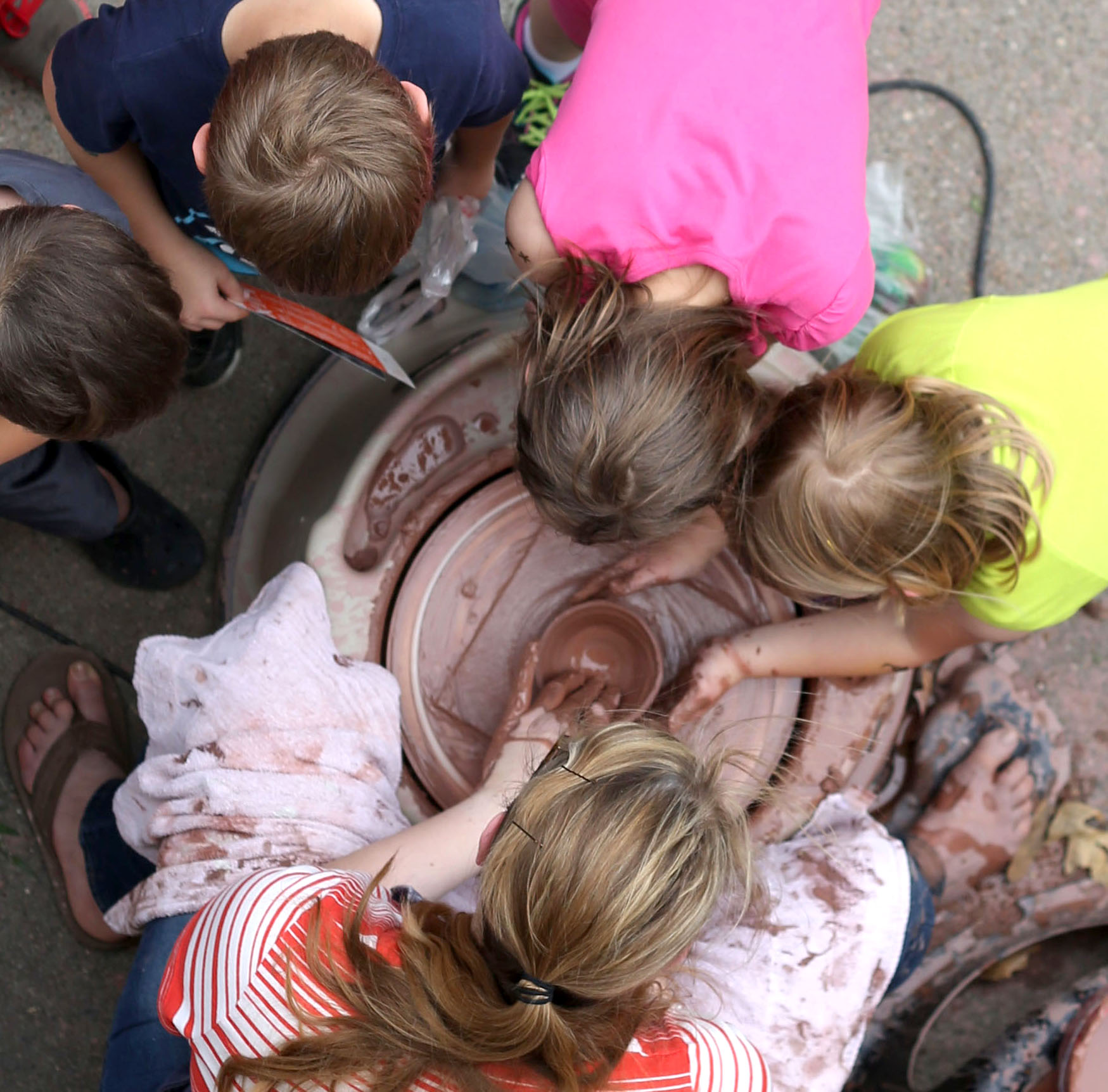 The LUX Is My Livelihood
Photo Credit / The LUX
Jo Ann's Story
My Livelihood is making art accessible to lots of different people.
The question most frequently asked is what medium I work in. Because I think I'm funny, I tell people I'm the chief bureaucrat of LUX Center for the Arts.   I've worked for a variety of non-profit organizations prior the LUX.  The commonality for me is trying to make the world around me just a little bit better. Somewhere along the road, that led me to art.
Making art is a perfect conduit for expression. It is a way to communicate that transcends language, age, or ability.  Just recently, I had the pleasure of spending a weekend with my husband's 101-year-old uncle.  We planned a day that would easily tire someone half his age!  On our list was a tour through the LUX and the Sheldon.
LUX Saturdays mean many children coming in for art class. Art (that's his name!) and the rest of the family toured the center, but when we came to the studios, Art just stood there—barely needing his cane—and smiling–watching the children working on paintings around the table.  As we left the room, Art said that he has hope for our future.
 The man has seen a lot in his years, but watching youngsters making art gives him hope.  His words stuck with me–an "aha" moment.
In a world where there is hunger, disease, war, and poverty, it is sometimes difficult to justify why funding for the arts is important. While we provide those vital things that make the present better, we also have to plant the seeds that make tomorrow worthwhile.
Opportunities to create are few for today's children. School principals, especially those with high needs populations, make tough decisions about how to spend their resources.  While art classes are mandated, they are underfunded.
This is why my livelihood is the LUX. I get to work with trained artists every day.  They use their talents to teach—to make tomorrow worthwhile.  We take on the responsibility of teaching art classes for children in our community—especially for kids who live in low-income households. We work to level the playing field so all children have the chance to become tomorrow's innovators and creative problem-solvers. That gives me hope.
About Jo Ann
Jo Ann Emerson has called Nebraska home for the past 12 years. She is passionate about building community through shared arts experiences.  When not working she can be found in her kitchen either cooking or reading about cooking.  She considers cooking her art.
Jo Ann loves warm and beachy vacations with her husband and friends. She loves hanging out with her daughters and five grandchildren. Lloyd, the Golden Retriever, is her biggest fan.