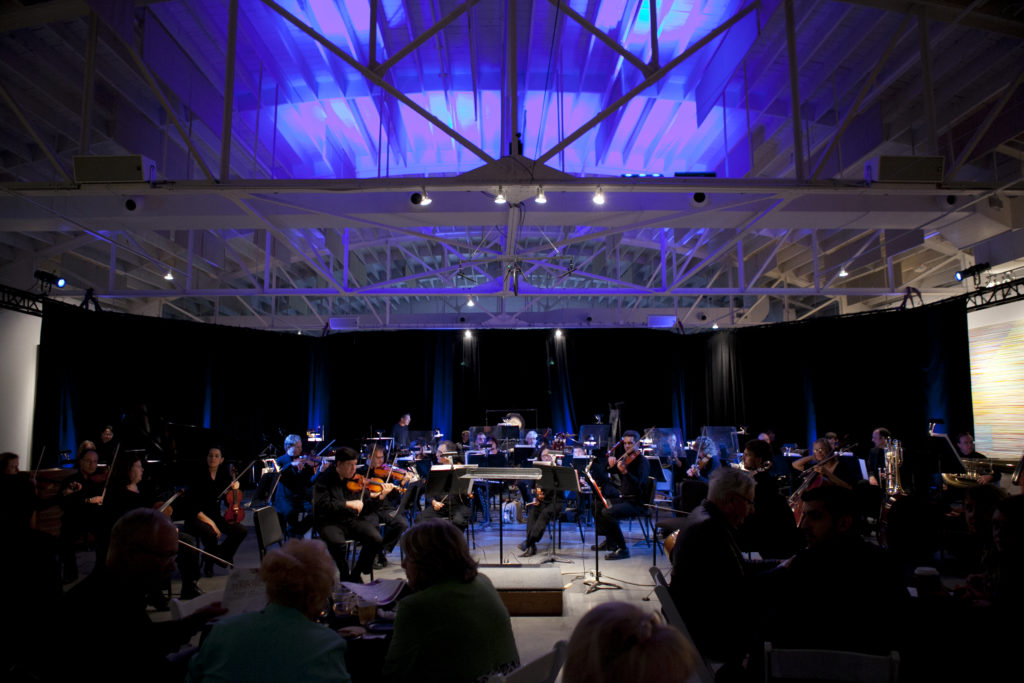 Creativity Is My Livelihood
2012 New Music, Omaha Symphony
Adam's Story
I grew up in the sandhills of Nebraska, surrounded by dairy cows, prairie grass, cowboy bars and fuzzy antenna television.  Imagination and creativity were my playthings by necessity and were encouraged by parents who taught me to be expressive and bold.
My imagination took me away from Nebraska to embark upon a performance career and what I perceived to be "greater things."   It took coming back home to discover my true passion – to inspire creativity, imagination in others through the arts.  Here, in Nebraska, my imagination and creativity have led me to a livelihood that consists of developing unique experiences that blend the performing and fine arts, academics, and life – creating experiences where both young and old minds can discover new things about their world, themselves, and their own creativity.
Although an administrator on paper, my role at the Omaha Symphony is a bit of a grab bag: actor, singer, director, playwright, educator, innovator, strategic planner, and collaborator.  The beautiful thing about the work that we do is that there is no "correct" way to do it.  We are a team of creative individuals – musicians, conductors, educators, and administrators – who depend on collaboration to give our collective creativity a voice, and to serve our audiences.
I believe that music is inherently able to transcend cultural and social barriers
This creativity is witnessed through our work in the community, creating concert structures that provide a space for audiences to access and reflect upon the music.   Sometimes, it can be as simple as taking the musicians out of the concert hall and making music in new settings. Other times it can be as complicated as bringing the community onstage to perform as musicians themselves.
In every experience that I develop with the symphony, creativity is paramount.  I believe that music is inherently able to transcend cultural and social barriers, to inspire connections and understanding, yet I find that in our busy world it takes new structures and new methods of delivery to get people to actually stop and listen, to open themselves up to the experience.  Once they do, their own sparks of creativity will do the rest.
 About Adam
T. Adam Goos is the Vice President of Education and Community Engagement at the Omaha Symphony, where he develops original concert experiences for students and community members. Annually, the Omaha Symphony's education and engagement programs serve nearly 30,000 individuals, through school concerts and community experiences that provide opportunities to perform with the symphony. Goos developed the symphony's new All Aboard! program, that  partners with communities across Nebraska to design and implement customized residencies and concert experiences.  Adam holds a Masters of Fine Arts in theatre performance from Roosevelt University and degrees in music and theatre from Wayne State College.
Click here to catch up on all of the latest programming at the Omaha Symphony.