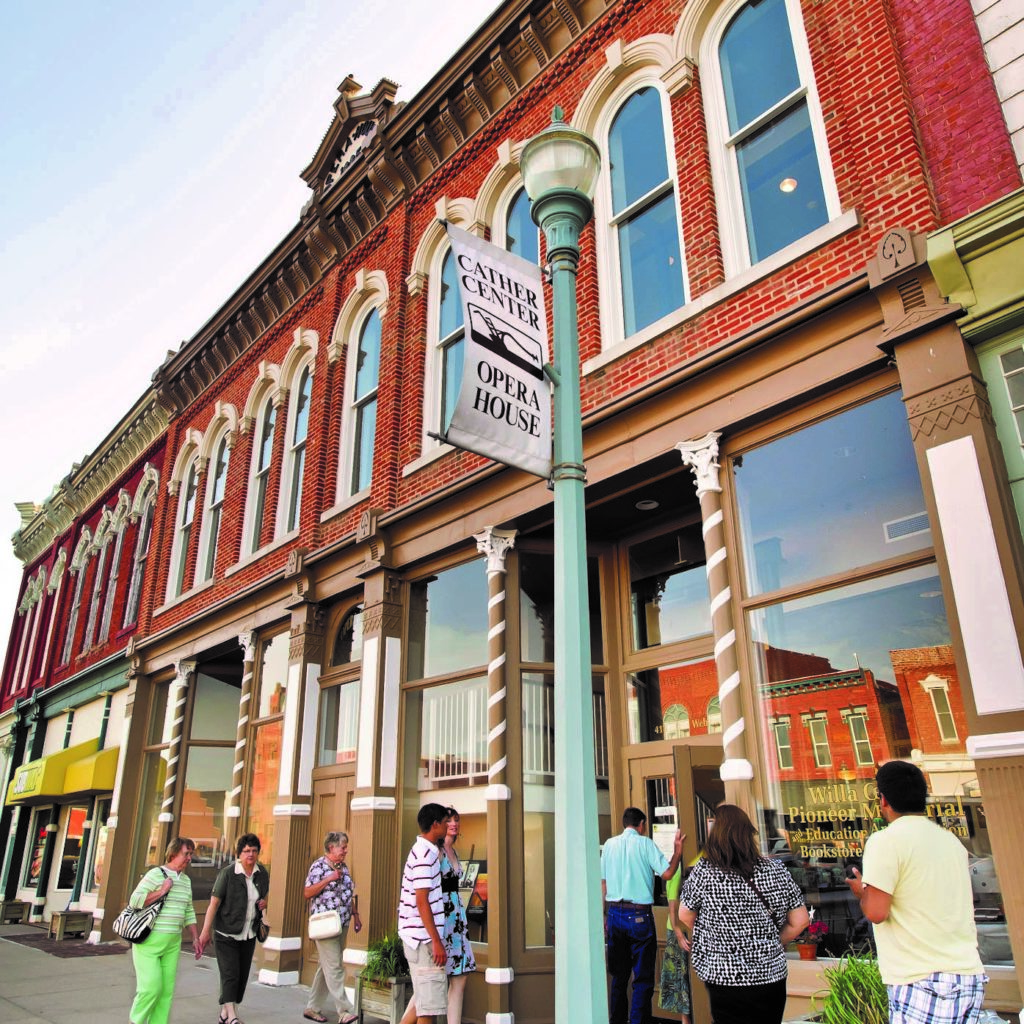 Humanities Impact Local Economies
Upon completion of the National Willa Cather Center, tourism spending in Webster County showed an increase of 12.5%. This equated to a total of $4.6 million dollars with both state and local tax revenue increases of 8.6%, for a total of $422,000. Tourism related jobs in Webster county total 48, and the staff at Willa Cather Foundation alone is 24. Average visitors to the National Willa Cather Center and Red Cloud Opera House is annually 11,000 – 11 times the population of Red Cloud.
Many new restaurants and businesses, including The Valley Child Development Center, have sprung up due to increased community investment and philanthropy. The Center addressed one of the key priorities of childcare in and around Red Cloud. A new boutique hotel is also on the horizon as part of a project to restore and adaptively reuse a downtown historic building. This project, which will be visible as part of the Cather town tour is expected to generate $6.6 million in revenue and $800,000 in state and local taxes in the first decade of its operation.