Legislative Update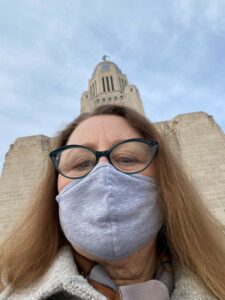 Legislative Alert: Under new legislation included in the Nebraska State Budget, the State has doubled its annual commitment to the NCE's public matching fund, the Cultural Preservation Endowment Fund (CPEF).
This arrangement allows the NCE to facilitate an increase in the CPEF's value by $10 million by raising $10 million in matching funds through private contributions. Success will yield combined cultural endowment funds of over $40 million and annual distributions of over $2 million.
The NCE is grateful for this opportunity to increase its annual impact on Nebraska's arts and humanities organizations through permanent support of the Nebraska Arts Council and Humanities Nebraska.