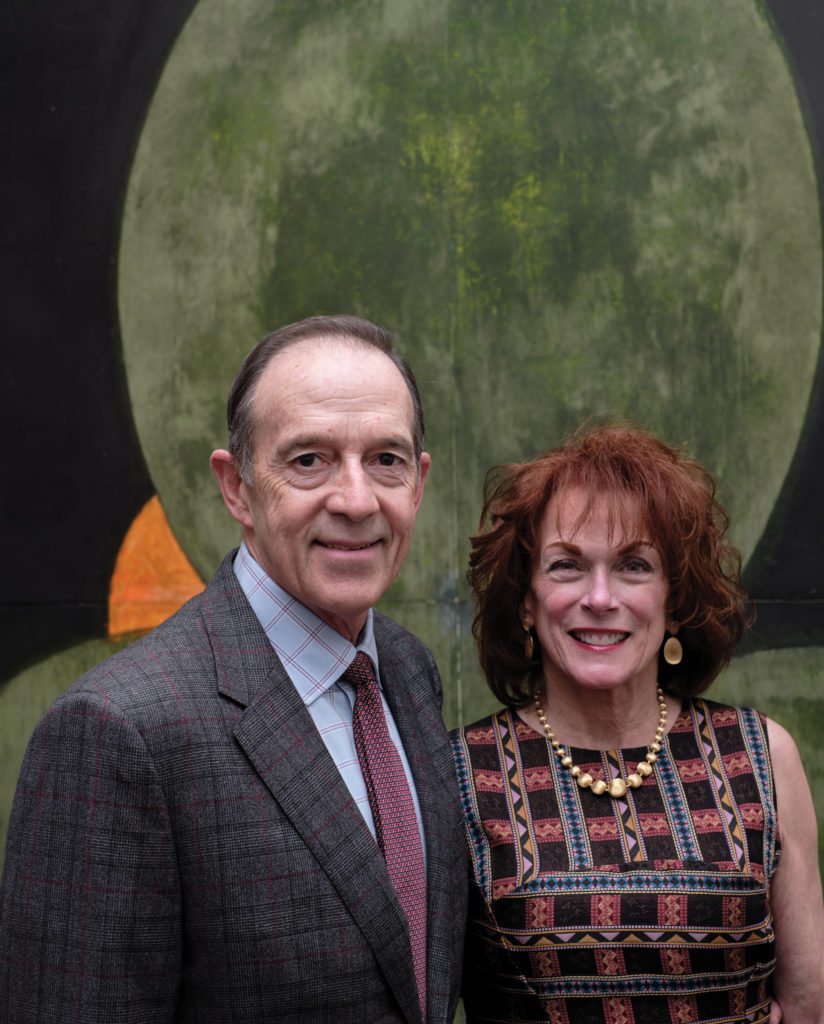 Marc and Kathy LeBaron Receive 2019 Sheldon Award
Marc and Kathy LeBaron were presented with the 2019 Sheldon Award at the Sheldon Art Association's biennial gala on Saturday, May 11, 2019 in Lincoln, Nebraska honoring their leadership, service and generous spirit.
The LeBaron's love of art began as a passion early on in their lives and grew from there.  Much of their joy comes from sharing art with others and is evident at the Assemblage, a gallery in Lincoln, Nebraska which includes privately owned pieces from their collection.  Art is also present in their workplace, Lincoln Industries, where Marc is CEO and Kathy is Community Affairs Coordinator.  Art plays a big part in their lives and their generosity brings art to the community. 
Both Marc and Kathy appreciate art's ability to stimulate creativity and to foster conversation, communication and understanding.  Neither do it for recognition, it is purely a passion that they love sharing with others.  Both recognize the positive impact that art has on society and work to make it accessible to their community.
Marc serves as a Board member for Nebraska Cultural Endowment.  Kathy has served on the Sheldon Museum of Art Board and the Nebraska Arts Council Board.  The Nebraska Cultural Endowment would like to congratulate Marc and Kathy for their vision and dedication to bringing the arts to Nebraskans and for the distinct honor of being named 2019 Sheldon Award recipients.