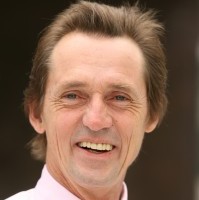 Joe Starita to receive 2019 Sower Award
Joe Starita will receive the 2019 Sower Award in the Humanities as announced by Humanities Nebraska.  Starita will be presented with the award on Thursday, October 24 at Omaha's Holland Performing Arts Center.  The presentation will immediately precede the 24th Annual Governor's Lecture.
Starita is currently a journalism professor at University of Nebraska, Lincoln's College of Journalism and Mass communications.  Before joining the faculty in 2000 Sarita was an investigative reporter at the Miami Herald where he specialized in exposing unethical practices in the medical community.  One of his stories of extortion of insurance companies with bogus claims was a Pulitzer Prize finalist in the category of local reporting.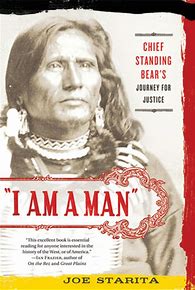 Starita is also an author of three books that have been recognized for exploring the role of Native Americans in history.  "The Dull Knifes of Pine Ridge – A Lakota Odyssey" was nominated for a Pulitzer Prize.  Proceeds from "I Am a Man: Chief Standing Bear's Journey for Justice and "A Warrior of the People: How Susan La Flesche Overcame Racial and Gender Inequality to Become America's First Indian Doctor" fund scholarships that enable Nebraska Native American students to attend college.  Starita earned the national civil right award, Leo Reano Award in July of 2011, for his work with the Native American Community.
Starita's ability to deeply probe these subjects that have shaped the past and the lives of many secures him as one of Nebraska's treasures.  The Nebraska Cultural Endowment would like to extend our sincere congratulations to Starita for this well-deserved honor.