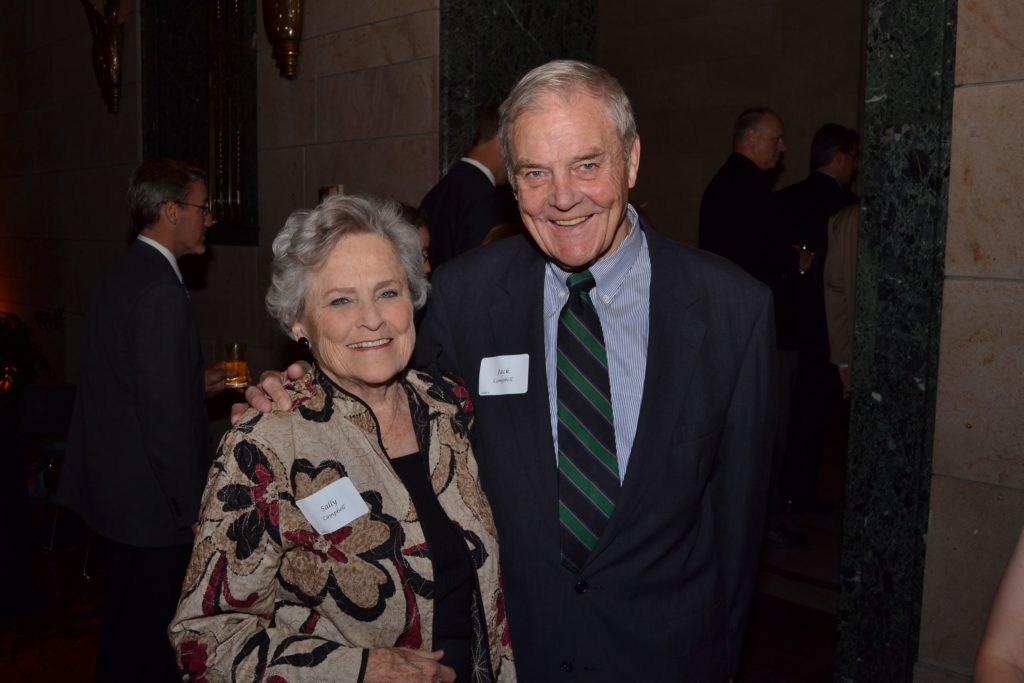 Jack Campbell to Receive Lifetime Achievement Award
National Philanthropy Day is a day set aside to recognize those whose great contributions in philanthropy have made a difference in the lives of many.  On November 13, 2019, NCE Emeritus Board  Member Jack Campbell will be recognized with the Lifetime Achievement award for 2019 at the National Philanthropy Day Luncheon at the Embassy Suites, LaVista.
Campbell's extensive community involvement includes serving as past chair/president of the Nebraska Foundation for the Humanities, the Nebraska Library Commission, Lincoln City Libraries and its Foundation and the Sheldon Art Association.  Campbell is the longest serving chair of the Cooper Foundation in Lincoln, as well as a long-time trustee and now serves as Cooper Foundation's Chair Emeritus.   Jack also has served as Board member of the Nebraska Cultural Endowment, Nebraskans for Public Television, The Lincoln Community Foundation, the Museum of Nebraska Art, and the Nebraska Historical Society Foundation.
As a director for the Nebraska Foundation for the Humanities, Jack recognized the key to sustainability and growth for the long term was to develop a strong fundraising program which reduced dependence on federal dollars.  Jack helped to recruit other business people and community volunteers to join the foundation board and instilled the importance of fundraising and their role in those responsibilities.
As a founder of the Nebraska Cultural Endowment, he worked tirelessly to bring together the interests of private citizens and elected officials in order to establish the first public-private trust to fund both the arts and humanities in 1998.  These public and private funds serve to perpetuate the arts and humanities in Nebraska by expanding and sustaining the program and projects of the Humanities Nebraska and the Nebraska Arts Council.
Campbell remains closely involved with the Nebraska Cultural Endowment as a founding member of its Legacy Donors, and remains one of the Endowment's three Emeritus members.  He also continues to serve Humanities Nebraska as an Advisory Member.
Campbell has played a pivotal role in the strength of Nebraska, whether through its cultural sector, local foundations or public universities.  Each of these inform the state's economic development, education outcomes and quality of life.
The Nebraska Cultural Endowment offers our sincere congratulations to Jack for this most deserving of awards and recognition for the extensive contributions he has made to the community in creating sustainable infrastructure for many of Nebraska's most treasured resources.