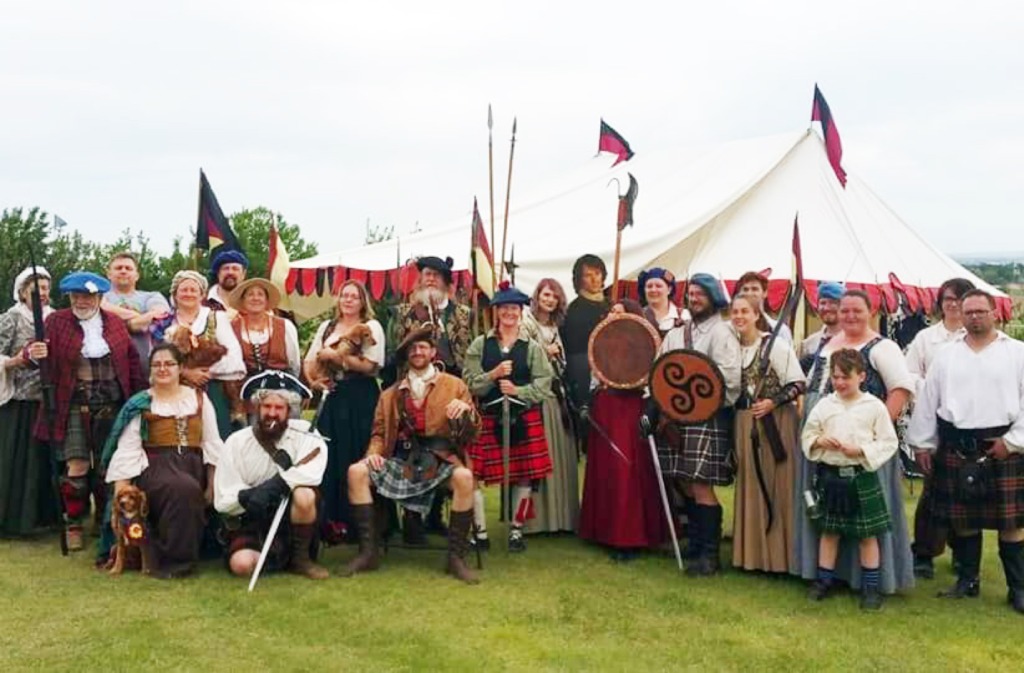 Humanities Nebraska Awards 34 Grants Totaling $123,853 to Communities in Nebraska.
Nebraska Cultural Endowment's sole purpose is to sustain and amplify the arts and humanities in Nebraska. This year, over $250,000 has been awarded to Humanities Nebraska to help create more opportunities for Nebraskans to engage thoughtfully with history and culture throughout the state.  Prime Time Family Reading Time, touring exhibits from the Smithsonian, the Chautauqua summer history festival and workshops for veterans were awarded funding as well as many others through Humanities Nebraska's discretionary grants.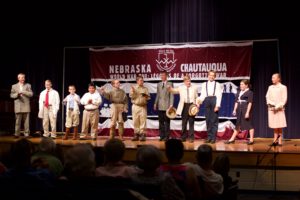 Chautauqua Seward Youth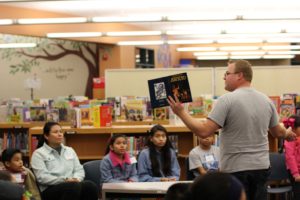 Storyteller for Prime Time Family Reading Time works with families on reading together
Humanities Nebraska has awarded 34 grants totaling $123,853
in the following Nebraska Communities:
Ashland:
Beatrice:
Central City:
Columbus:
Elkhorn:
Fort Calhoun:
Gering:
Kearney:
Lincoln:
Norfolk:
Omaha:
Red Cloud:
Seward:
Valentine:
Concordia, KS:
The Nebraska Cultural Endowment is pleased to play a part in bringing these rich experiences to the communities of Nebraska.  We are grateful for the support of our donors and the State of Nebraska which helps to enrich the lives of Nebraska families, today and for future generations.