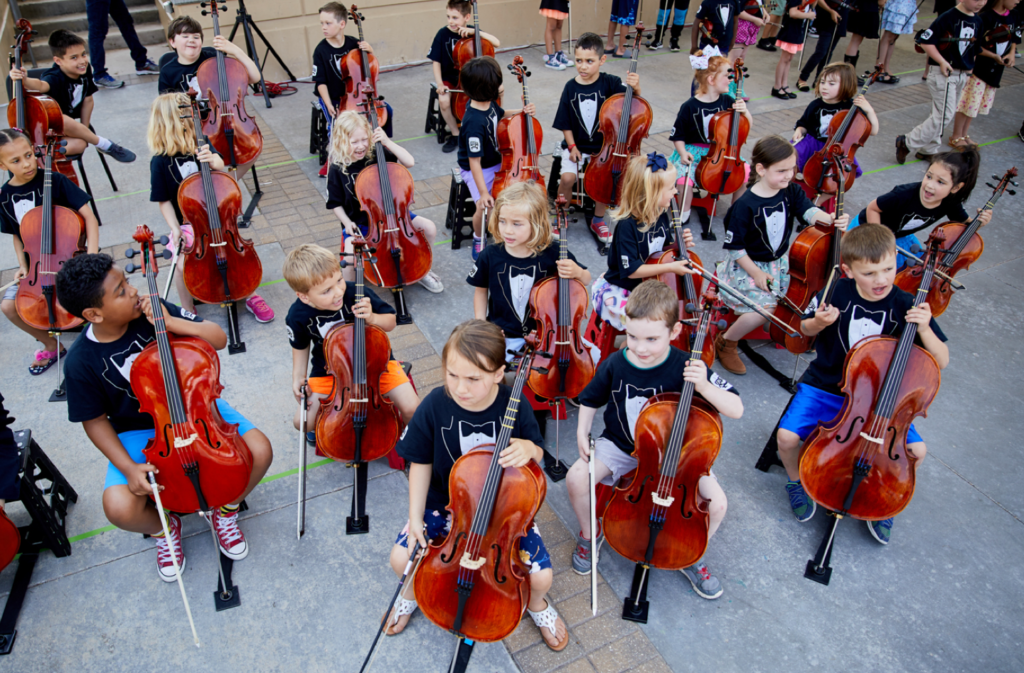 Make Mistakes Big
Learning to play the cello with the String Sprouts program at the Omaha Conservatory of Music has brought about changes in Charlie, (8) and Tegan, (6) Hess that may be a bit surprising. In the process of learning to practice, they have learned it is okay to make mistakes. What has changed exponentially is the fear of failure is no longer an issue, in extracurricular activities and even in their friendships. During practice they are encouraged to 'make mistakes big' by cello teachers Molly Rezich and Candace Jorgensen – and it shows in a big way!
"It has been an amazing experience to watch them go from tears at having to practice, to loving to practice" says Neidy Hess, Charlie and Tegan's mom. "It is quite an experience to see your children play Ode to Joy. They are excited they will have the opportunity to play with the Omaha Symphony this year."
According to their mother, learning to play the cello has also made them more advanced in reading skills for their ages and their computation skills in math have also been affected positively. Their mental arithmetic is off the charts thanks to thinking in terms of beats and measure in music.
Charlie chose to play the cello because his grandfather plays the cello. Tegan really wanted to play violin but plays cello with her brother. They learned of the Sprouts program when a family member took them to one of Omaha Conservatory of Music's Family programs since Charlie was interested in music. There they saw the ad for String Sprouts and immediately applied. The family is incredibly grateful for String Sprouts and the investment made in their children's lives.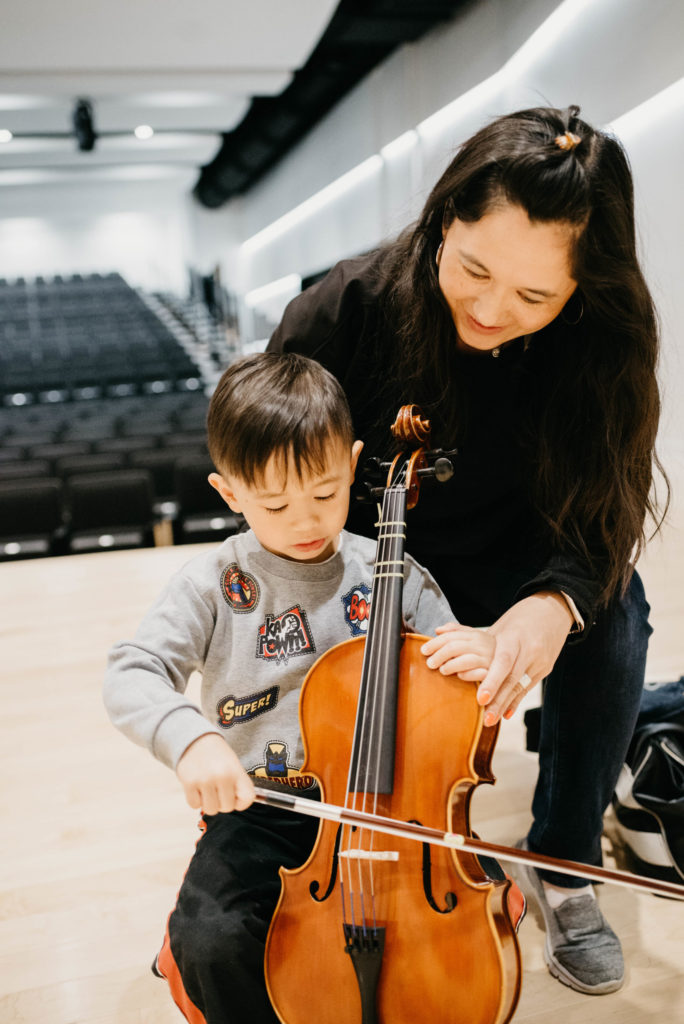 String Sprouts was founded in 2013 by the Omaha Conservatory of Music and has since blossomed to 1,300 students. Spring Sprouts brings music education through free violin, viola, cello, and bass classes to preschool-aged children in underserved areas. Once a year, students play with the Omaha Symphony and perform in Sprouts in the Park.
"The Omaha Conservatory is so grateful to the Nebraska Cultural Endowment for their investment in Strings Sprouts," said Ruth Meints, Program Creator and Executive Director at OCM. "These funds support the Omaha Conservatory's commitment to providing accessibility to musical excellence for so many children living in poverty or under-resourced areas. The study of music makes positive changes in brain connections and improves academic outcomes, which is so important for children in poverty or under-resourced areas who often enter kindergarten a year or more behind their peers."
Your donations through Nebraska Cultural Endowment help bring the wonders of music into the lives of young musicians that would not have had this opportunity otherwise. Please consider helping make an impact for Nebraska's future virtuosos.