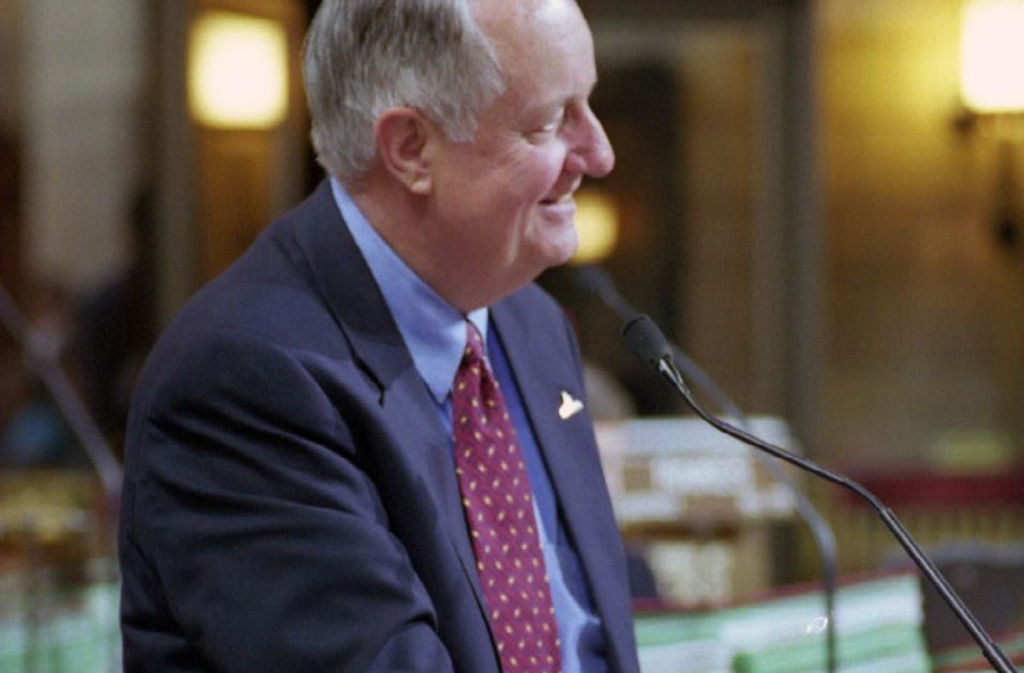 Visionary Don Pederson's Legacy Lives in Perpetuity
In Don Pederson's 90 years as a Nebraskan, he accomplished many things. The lawyer who grew up in Omaha and practiced law in North Platte for more than 40 years, was a dedicated public servant in the state legislature from 1996 to 2007. He made an impact on those he met, and thousands of Nebraskans who never met him, thanks to his work to passing legislation that created the Nebraska Cultural Endowment.
"Don's work in laying the architecture for the passage of the bill which created the public-private vehicle for the Nebraska Cultural Endowment truly set a wonderful action in motion," said Kyle Cartwright, Executive Director. "I imagine it was no small feat, and his efforts made it happen. Nebraska is a better place thanks to him."
Pederson, one of the Endowment's principal visionaries and founders, passed away June 2, 2019 of pancreatic cancer. Don was a Legacy Donor to the Nebraska Cultural Endowment, having directed a personal gift to the Endowment that will have a lasting impact on arts and humanities across the state.
Don was on the Humanities Nebraska board from 2003 to 2010, serving as chair in 2007. Don's late wife Virginia was serving on the Humanities Nebraska board when she became ill and she asked him to take her place. Before her death, they were married 49 years.
In 2010, Don received the Nebraska Sower Award from Humanities Nebraska for his service.
"Words fail me that adequately express what Don Pederson has meant to all of us involved in the humanities and arts in Nebraska, or for me personally," said Chris Sommerich, Executive Director of Humanities Nebraska.  "The incredible mark he left on both organizations, and on all of us who were fortunate enough to be alongside him, cannot be overstated."
On November 14, 2003, he married June Remington in a ceremony at the State Capital. "He looked back on his career of service, from school board member, community college trustee, state senator and member of the Humanities Nebraska and NCE boards as opportunities to accomplish important things that could make a difference for the people in Nebraska," June said. "Creating the first state Cultural Endowment in the nation was a significant achievement."
You, too, can make a lasting impact on arts and humanities in Nebraska as a Legacy Donor. Contact Kyle (kyle@nebraskaculture.org or 402-595-2722) to learn how.