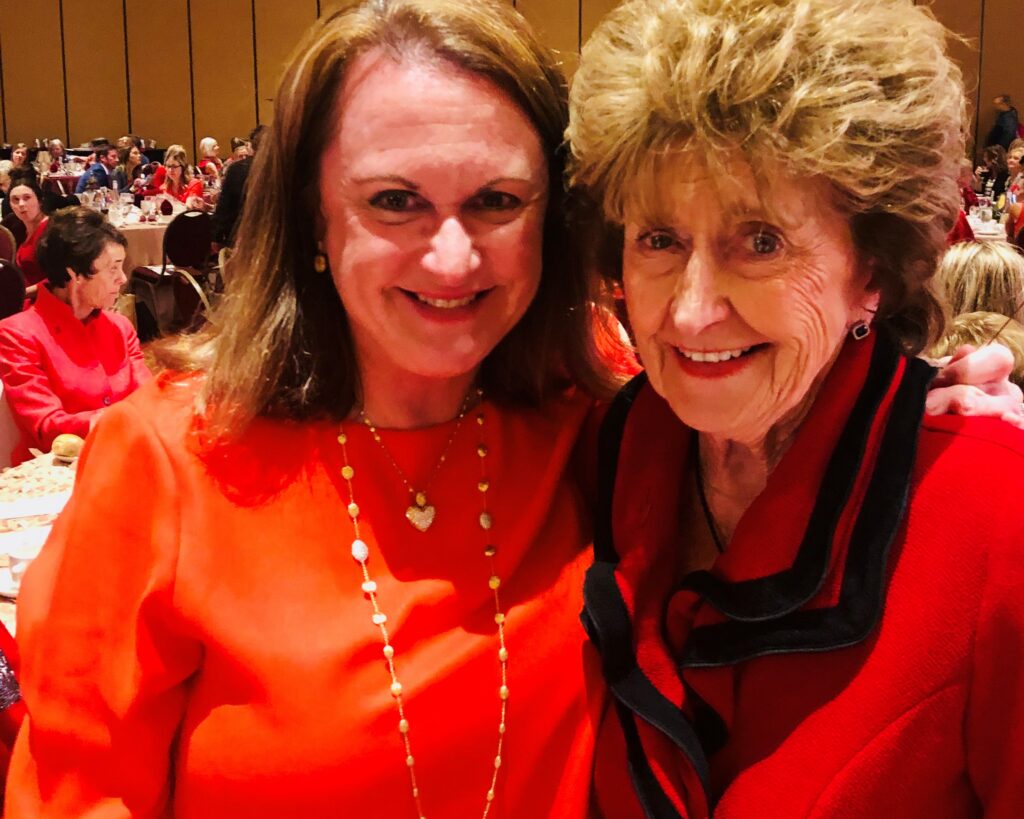 Role Models in Philanthropy
Donor pledges legacy gift to honor parents who paved the way.
"I was blessed to grow up in a household with philanthropic parents as role models," said Melissa Marvin, Chief Service Officer at the Bank of Bennington.  
"One of the consistent messages they taught my brother and me, was that of 'hand to man, heart to God'." 
Sam and Sharon Marvin's giving, leadership and hard work in the community provided that living example of what it means to give back.  Whether it was serving on various boards, or leading initiatives, they were incredible role models.   
"We had an opportunity to experience what it meant to give back by watching them volunteer in education, human services and arts and humanities organizations," said Melissa. "They also ensured we were exposed to and participated in practically everything Omaha had to offer." 
From an early age, her parents exposed her to the arts and humanities, even enrolling her in a preschool program at Joslyn Art Museum.
One of Melissa's first memories of volunteering was helping her parents at an Omaha Symphony fundraising event. "Imagine an 8-year old at a gala checking coats or helping with the elevator. I love getting all dressed up and being with adults. It was my first exposure to seeing what fundraising was all about."  
In high school and college, she continued to volunteer and when she became a professional, she joined numerous fundraising guilds, chaired fundraising galas and served on governing and advisory boards for arts and humanities nonprofits such as Joslyn, Humanities Nebraska, Nebraska Shakespeare, Nebraska Arts Council and Lauritzen Gardens.
Most recently, she is combining her interests in arts and human services by serving on the Buffet Cancer Center Healing Arts Advisory Board.  The Healing Arts mission is to help provide an innovative approach to art and healing that changes lives.   
Like her parents, Melissa inspires philanthropy around her. From leading teams of volunteers planning fundraising galas to convincing her friends to serve on nonprofit boards, Melissa is a virtual "pied piper" of leadership volunteering in Omaha's arts organizations. 
Melissa has served on the Nebraska Cultural Endowment board for 13 years. "My desire is to always serve the NCE," she said. "They do such important work funding and supporting arts and humanities throughout the state." 
I chose to become a Legacy Donor to Nebraska Cultural Endowment because of the capability to go to a single source to benefit arts and humanities organizations across the state. 

I may not be able to write the really big checks right now, but I know eventually I can do something that makes a significant impact in perpetuity."

Melissa Marvin

Board Member, Nebraska Cultural Endowment
Melissa's father, Sam, passed away 22 years ago. Her mother, Sharon, continues to support the arts and humanities for future generations. "I set up my legacy gift in honor of my parents not only for all they accomplished but in honor of their legacy I try to live daily," she said. "They were just really great role models." 
Like Melissa, you too can honor a loved one who believes in the value of the arts and humanities with a gift to the Nebraska Cultural Endowment. Learn more by contacting Kyle at 402-595-2722 or kyle@nebraskaculture.org.