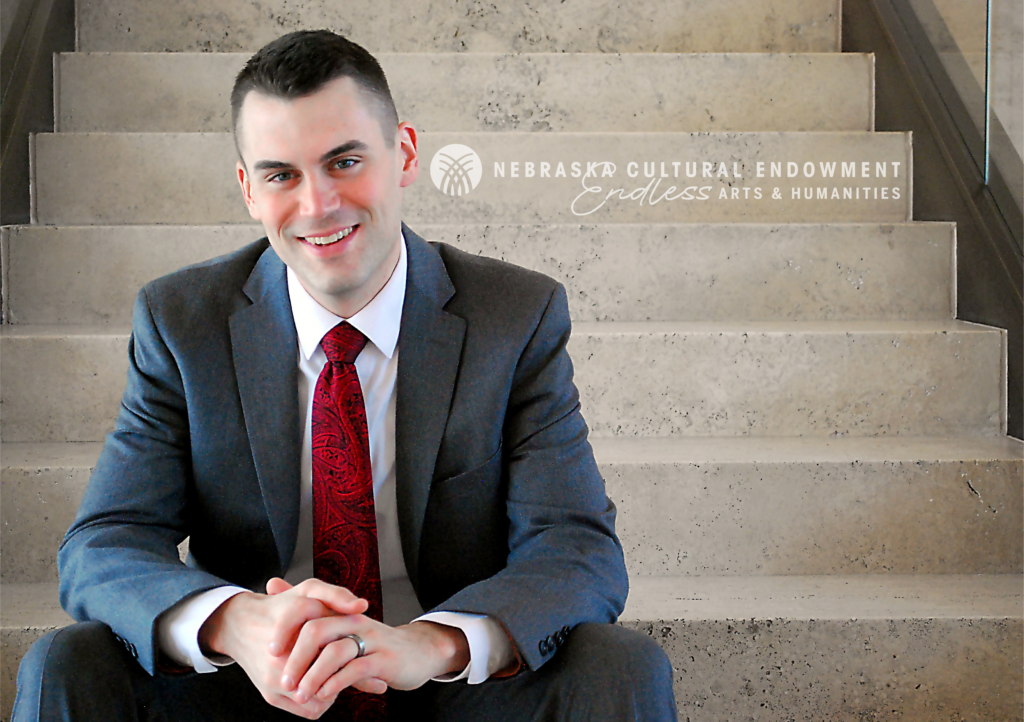 NCE Executive Director Earns Chartered Advisor in Philanthropy Designation
Kyle Cartwright, Executive Director, Nebraska Cultural Endowment, has earned the Chartered Advisor in Philanthropy Designation (CAP®) professional designation after a year-long program of intensive study at The American College of Financial Services.
The CAP® program is a three-course curriculum designed to bring nonprofit fundraisers and professional advisors together to help donors and clients achieve their highest aspirations for themselves, their heirs, and their communities. The coursework provides nonprofits and advisors with a common body of knowledge and a common credential enabling them to collaborate effectively at the planning table where the client's legacy is planned.
Philanthropic tools that include charitable trusts, private foundations, supporting organizations, donor-advised funds, pooled income funds and charitable gift annuities make up part of the curriculum. Once completed, the CAP® program graduates are uniquely qualified to bring together gift planners and well-chosen professional advisors – in tax, legal, and financial disciplines – to create inspired legacy plans.
The CAP® program provides professionals in the nonprofit fields with the knowledge and tools to help constituents reach their charitable giving objectives as well as goals in estate planning and wealth management. In addition, professionals who have earned this designation help donors improve their communities by maximizing financial resources application in the nonprofit arena.
Cartwright participated in the Omaha Community Foundation's CAP® study group, which facilitates classes and promotes increased collaboration between professionals. The group is led by former Omaha Community Foundation board member, Mark Weber of Legacy Spectrum Advisor, LLC.
The Board of Directors and Nebraska Cultural Endowment wishes to congratulate Mr. Cartwright on this esteemed accomplishment.