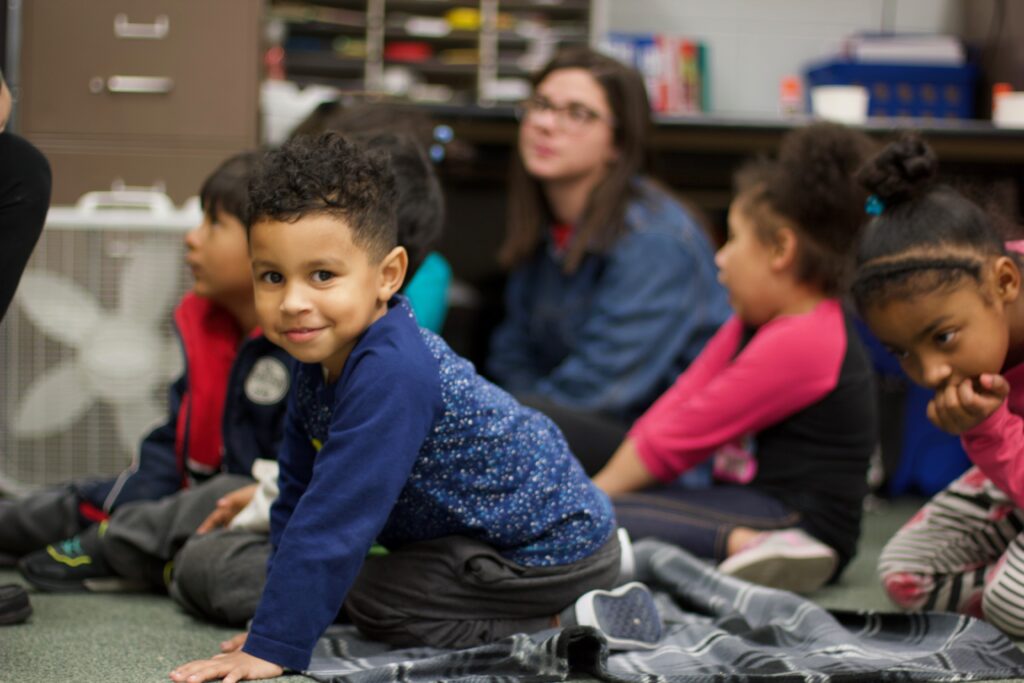 Prime Time Reading Program Enriches Lives of the Families it Touches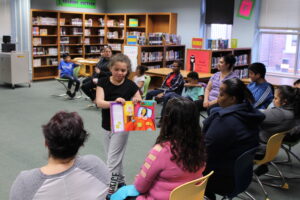 Prime Time Family Reading Time is one of Humanities Nebraska's most beloved programs. At 36 underserved schools and libraries across the state, children and their families meet to read and discuss award-winning children's books. Each session is led by a storyteller and discussion leader.  
"NCE has been a huge supporter of Prime Time Family Reading," said Karolee Gleason, a coordinator from Grant Elementary in Norfolk. "Providing us with the funds we need for meals and books makes it possible for us to have the program in our school." 
Since its inception in 2002, parents, storytellers, and coordinators alike share how Prime Time helps improve reading skills, strengthens family bonds and facilitates positive change.  
[Prime Time] has allowed me to get to know other parents, make friends and go on field trips that got us out as a family.

NANCY GOMEZ,

Prime Time Family Reading Parent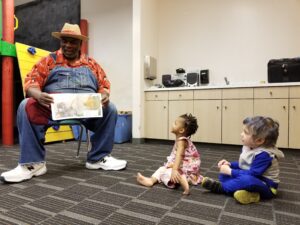 Nancy Gomez has seven children, ages two to nine, involved in Prime Time Reading at Chandler View School in Bellevue. Nancy shared that Prime Time helped the children with reading and gave them a safe place to explore feelings brought up by the books. The children began displaying newfound responsibility by setting their alarm clocks for Prime Time so they wouldn't miss it. Nancy also expressed gratitude for the childcare available for younger children so everyone could participate. Without this service, her family would not have been able to participate.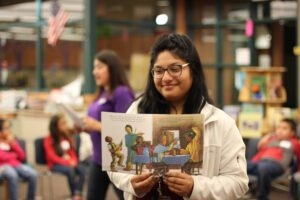 "We love everything about Prime Time Reading," Nancy said. "Besides the positive impact
 it has had on our children, it has allowed me to get to know other parents, make friends and go on field trips that got us out as a family."   
This year, Prime Time went virtual to fill the gap left by social distancing. This innovative way to keep the program running was a needed respite for both parents and children as they learned to maneuver in the current environment. 
For more information on Prime Time Family Reading, visit www.HumanitiesNebraska.org 
If you would like to create permanent support for programs like this and others that create positive impact on Nebraska's families, please contact Kyle@nebraskaculture.org.