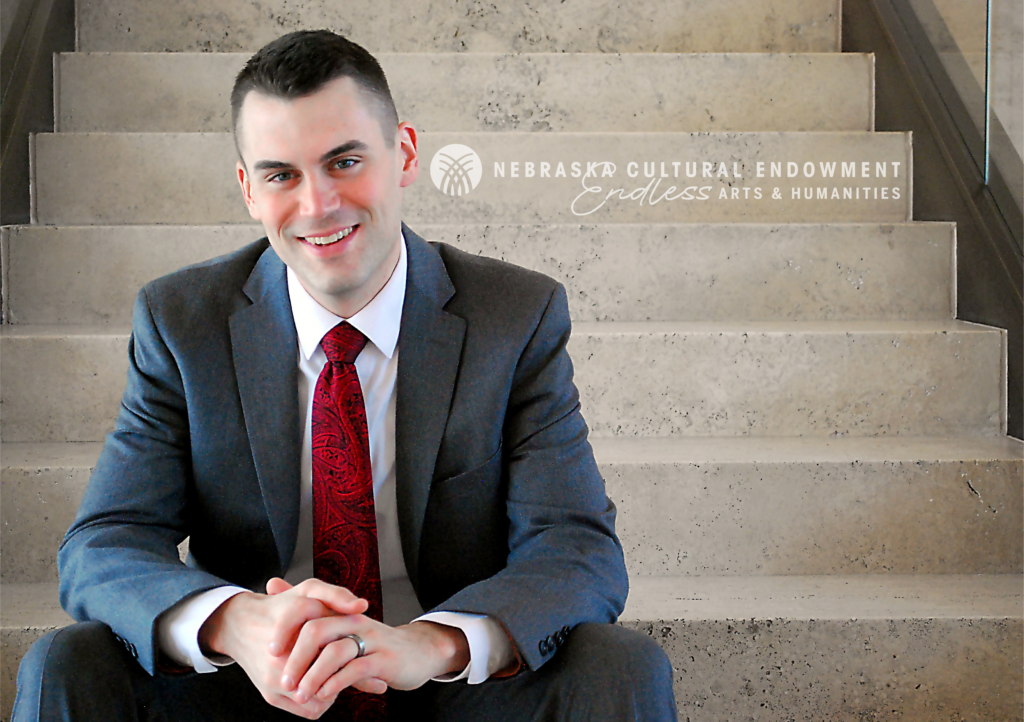 Departing Reflections: Kyle Cartwright
As I wrap up my final days with the Nebraska Cultural Endowment (NCE), I would like to share some reflections on my time of growth, learning, and transformation with this wonderful organization:
*** The Beginning ***
I was hired at the ripe age of 26 after about a year as the head of development at the Lied Center for Performing Arts in Lincoln. I never thought I'd be competitive for this role, but I thought, "Why not put my name in the hat and see what happens. If nothing else, it'll be good practice."
I do not take for granted that the NCE Board of Directors took a chance in hiring a young director. I feel grateful for the opportunity I've been afforded and hope I've earned the trust they placed in me.
Prior to my start in January 2018, the organization had just reached $10 million in private assets through the fundraising of $7.75 million over the prior 19 years with capital appreciation constituting the remainder. I knew I was coming into a well-respected and established organization with exceptional potential for growth.
Further, the NCE has had a distinct impact on my own upbringing, cultivating my love of the arts – music in particular.
So naturally, I didn't want to screw it up!
*** The Rocky Start ***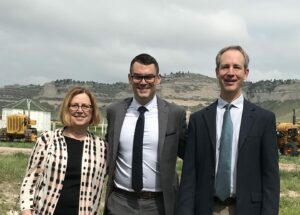 I'll spare you the details of the emotional train wreck of my first several weeks in the office, but I'll note briefly that I arrived on January 2, 2018, six months after my predecessor had left the NCE. My first day, I couldn't find the laptop that was procured for me months before; within weeks, the phones and internet went out; and I briefly lost the phone number the organization had maintained for nearly 20 years. I was confident I was in over my head.
By the end of that first year, I fell short of the organization's fundraising goals, and I'll admit I was worried I wasn't cut out for the role. Perhaps I had bitten off more than I could chew.
As professionals, I think all of us feel a sense of imposter syndrome from time to time, and mine was at an all time high as we closed out 2018. Regardless, the year was marked with personally rewarding trips across the state to build relationships with many donors and stakeholders alongside my fellow Executive Directors.
But then in 2019, we really hit our stride.
***
Before I go on, I want to set some context for the following details about my time at the NCE. While I'm very proud of what we've accomplished together, I want you to know that any success I've had is thanks to my staff and board and the staff and boards of Humanities Nebraska (HN) and the Nebraska Arts Council (NAC), as well as in large part thanks to many mentors I've been blessed to learn from along the way. One particular mentor that bears mentioning here is past NCE Executive Director, Pamela Hilton Snow. Additionally, one cannot ask for better colleagues than Suzanne Wise (NAC Exec. Dir.) and Chris Sommerich (HN Exec. Dir.).
Shoulders of giants, as they say.
*** The Flywheel ***
Okay…back to 2019. In the first months of the year, NCE partnered with HN in facilitating the largest contribution ever given to the Endowment at just over $1,000,000. By the end of the year, we were also successful in receiving two commitments of $500,0000 each, and we re-engaged one of our most generous funders, yielding $100,000 annually since. In total, we raised nearly $2.4 million in 2019 alone, more than doubling the record of any prior year in the organization's history.
As a result of that success and ongoing efforts, I'm proud to say that in 2020 and 2021, we experienced consecutive record-setting years on a cash receipt basis. What's more, we'll beat that record again in 2022 by over $500,000, simply with pledges receivable as of the beginning of the year. The momentum and opportunity is truly limitless thanks to the immense generosity of current and former Nebraskans.
In 2019, we also implemented new policies to stabilize distributions from the NCE's public fund, which will provide increased predictability of support for the arts and humanities in Nebraska, consistent with our mission. Those policies have taken full effect this year and have provided our partners with $750,000 in program distributions already this year, helping them budget and plan for the projects and programs they create and support. This benefit extends to the organizations they serve statewide as well.
In 2020, I was given the great gift of pursuing some professional education I had wanted for some time. I earned designation as a Chartered Advisor in Philanthropy in 2021, following a year of study through the American College of Financial Services. This training allowed me to further the NCE's planned giving operations. As a result, we have more than doubled membership of the NCE's Legacy Donors – those pledging generously from their estate plans. Much of this has been in direct partnership with HN Development Director Heather Thomas, whom I have been very fortunate to learn from throughout my time with the NCE.
This training also prepared me to partner with professional advisors to steward a second generous gift of over $1 million, this one given by NCE Board Member Margaret Hornady David of Grand Island at the end of 2021.
*** The Truth ***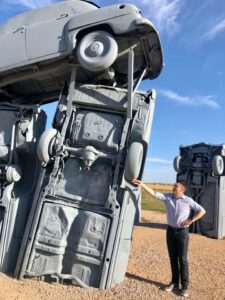 If I'm being honest, at times I have concluded that this organization would be successful with or without me. This is for three main reasons:
Because our highly engaged, generous board and stellar staff are the real stars of the show;
The true impact of our work happens through the NAC and HN and the organizations and communities they serve. The amazing reputations and programs they have built together is the core reason for our existence; and
Because Nebraskans are of a special breed. We come together to solve problems and invest in our communities. The people that surround this work are extraordinarily generous and committed to the mission's success.
For these same reasons, I am beyond confident that the NCE will continue to be successful in years to come.
*** The Outcomes ***
As I come to a bittersweet close, I want to share a brief summary of the outcomes of our work together over the last four years.
In total, we've secured over $6 million in private endowed contributions, reinstated annual state matching fund transfers, increased combined program distributions from the Endowment by 50% and increased the matching commitment from the State of Nebraska by $6 million. Together, we've made significant headway by raising half of the $10 million required to meet the current State match. Finally, we've set an enhanced operational structure in place to secure the future of the NCE and grow the impact of this special resource for our state.
The future is bright for the arts and humanities in Nebraska. The outcomes above are a testament to the leadership of these fine organizations, to the worthy missions they steward, and to the many generous people and advocates across the state who believe so strongly in supporting that work.
*** The Vision ***
My wife and I recently turned the even more ripe age of 30 and celebrated our son's first birthday. It has truly been a privilege of my [yes…relatively short] life to be a part of building something that will outlive us all and play a positive role in my son's life and the lives of countless generations to come.
I'll conclude with a quote that strikes me when I think about the beautiful partnership envisioned by our founders nearly 25 years ago. Their visionary work has resulted in the nation's first and only public-private cultural trust. They and all who have joined in their vision since have created a special legacy that will serve Nebraskans endlessly.
The true meaning of life is to plant trees under whose shade you do not expect to sit."

Nelson Henderson
With the deepest gratitude,
Kyle