State Budget for Cultural Endowment Doubles
New legislation increases annual commitment to Nebraska Cultural Endowment
We're honored to work with passionate Nebraskans statewide to double their impact through our nationally unique public private partnership. The State has acknowledged the effectiveness of this model and has granted NCE the ability to double our impact in Nebraska over the next decade… This means double the quality of life; double the educational enrichment; double the economic development.But we need your help to get there.
The Nebraska State Budget, passed by the legislature and signed by the Governor on April 26, included doubling the State's annual commitment to the Nebraska Cultural Endowment's (NCE) public matching fund, the Cultural Preservation Endowment Fund (CPEF) from $500,000 annually to $1,000,000 annually for the next 10 years, all of which must be matched by private support.
It will take the support of many Nebraskans in order for us to reach this ambitious $10 million fundraising goal.
The augmented arrangement allows the NCE to facilitate an increase in the CPEF's value by $10 million if the Endowment raises $10 million in matching funds through private contributions to a private endowment supporting the Nebraska Arts Council and Humanities Nebraska. Success will yield combined public and private endowment funds of more than $40 million by 2030, resulting in more than $2 million in annual distributions to arts and humanities programs across the state. The combined funds currently exceed $20 million and generate $1 million for programs annually.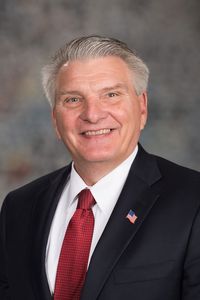 "This is all about economic development," said Senator John Stinner of Gering who proposed the increase. "I think, in terms of quality of life, it is absolutely critical that we have these types of programs in our communities to attract and retain people."
"The NCE is grateful for this opportunity to increase its annual impact on Nebraska's arts and humanities organizations through permanent support of the Nebraska Arts Council and Humanities Nebraska," said Kyle Cartwright, Executive Director of Nebraska Cultural Endowment. "The staff and board of the Endowment look forward to working with private donors across the state to raise the required matching funds."
Nebraska Cultural Endowment funds are distributed to partner agencies, the Nebraska Arts Council and Humanities Nebraska. These two organizations in turn provide permanent, reliable funding to arts and humanities organizations across the state.
Please consider your role in meeting this great challenge from our visionary State. Contact kyle@nebraskaculture.org or 402-430-1328, or visit www.nebraskaculture.org/support to learn more about ways to support this important mission.