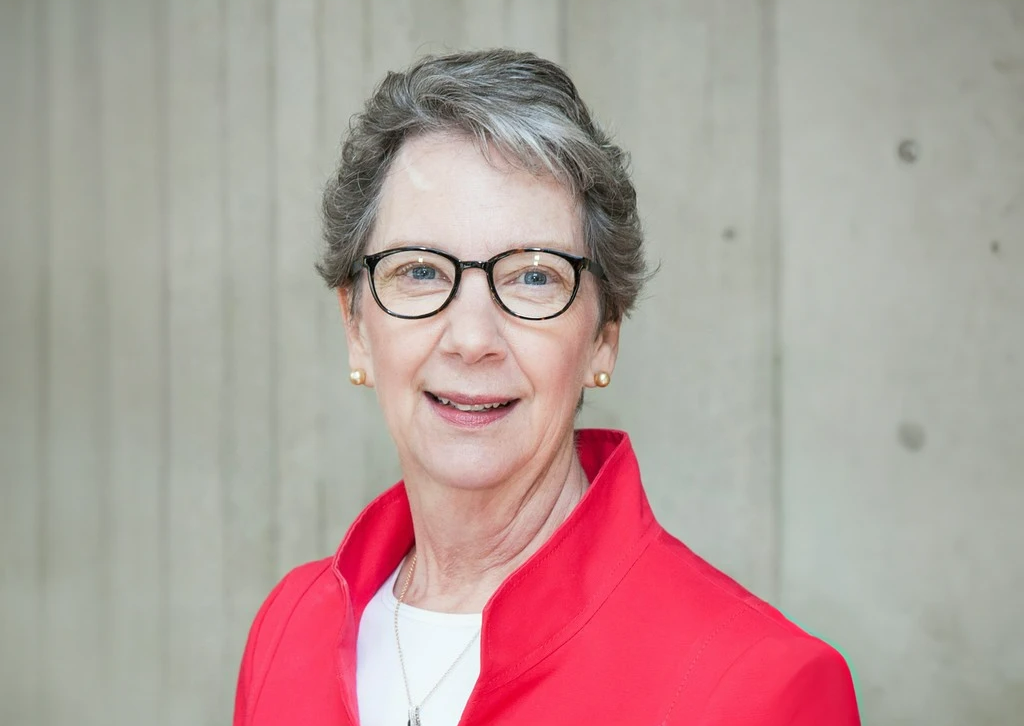 The Passing of an Arts and Culture Champion, Pam Snow
The board and staff of the Nebraska Cultural Endowment joins the entire arts and humanities community in Nebraska in mourning the loss of Pam Snow.  Pam was the Executive Director of the Cultural Endowment from 2006-2014 and her impact on our organization and the cultural vitality of Nebraska is immeasurable.
Please join us in sending our heartfelt condolences to her family and friends. Her memorial Service is Saturday, September 24th at 10:00 a.m.  at the Holy Trinity Episcopal Church, 6001 A Street. Condolences online at Roperandsons.com. Her obituary is as follows:
Pamela Hilton Snow, 73, of Ashland (formerly of Lincoln and Grand Island), passed away September 7, 2022, after a battle with pancreatic cancer. She was born on October 26, 1948, in Lincoln, NE to Hiram and Eleanor (Wilson) Hilton.
She grew up in Lincoln, graduated early from Lincoln Southeast High School and enrolled in college courses in Loughborough, England.  While studying in England, she lived with Megan and Jim Murdoch, friends of Pam's parents who would become family in the decades yet to come.  She returned to the states and enrolled at William and Mary, where she graduated with a degree in English and a minor in art and music.  Her love of language and the arts permeated her life.  Upon returning to Lincoln, she enrolled in graduate classes in art and worked at Tyrell's Flowers where she met a mustachioed florist named Marc Snow.  Swept off her feet, they married in 1973.  In 1975 and 1977, they welcomed sons Marcus and John. Pam and Marc were a team from the time they started dating until the end.  When John was a few months shy of one year of age, they moved to Grand Island and opened Snow's Floral Company, where she was the brains behind the computer system, accounts receivable, sales and was "quality control" for years.  During that time, they purchased land outside of Grand Island, raised quarter horses, delivered over 25 foals, and turned their land into their playground.  She played tennis and golf regularly, and she extended that love to her boys.  Marc and Pam raised their family in Grand Island, and they all continue to have a soft spot in their heart for "GI."  They ran the floral business as a team until 2004 when they exited the floral industry and moved to Ashland.  While there, they golfed frequently, went on photography excursions, traveled occasionally, finished each other's sentences and quite simply enjoyed spending time together.  They were inseparable.
Pam's life cannot be fully described unless you understand the depth of her involvement in her community and her art.  Pam continuously gave back to others, serving on fifteen boards, assuming a leadership role in many of them.  She was very involved with St. Francis Medical Center in Grand Island, serving on the Board of Directors, including a term as Board Chairperson.  Her work with the Nebraska Cultural Endowment and the National Endowment for Humanities was notably extensive.  In addition to serving as a Board member for the Nebraska Cultural Endowment, she served as its executive director 2006-2014.  She was a site consultant for the National Endowment for the Humanities, conducting site reviews and evaluating the effectiveness of state humanities councils. Pam was proudly serving as a board member of the Cooper Foundation and as First Vice-President of the History Nebraska Board of Trustees when she fell ill.
Her thirst for lifelong learning and her art remained a constant.  In addition to her college degree in English, she completed a master's degree in creative writing at University of Nebraska-Kearney. In her 60s, she took Photography courses at the University of Nebraska-Lincoln in classes with students younger than her children. She played the piano, sang in the choir at St. Stephen's in Grand Island, and taught herself the ukulele.  Her yearly ukulele performance dressed as "Mrs. Claus" and her "Happy Birthday" performances were a family favorite.  She rekindled her interest in photography in her 50's, when she began working with large and medium format (i.e., old film cameras with negatives as big as a polaroid) film photography.  When places to develop her film disappeared, she purchased her own equipment, supplies and figured out how to do it for herself.  This is a microcosm of her approach to life; she never saw a hurdle that could not be overcome or a problem that could not be solved with thought and hard work.
Pam loved her family and friends dearly and was a beloved wife, mother, sister, grandmother, mother-in-law, sister-in-law, auntie, cousin and friend.  She was known for wonderful cards and letters, long photography sessions when the family was altogether, frequent phone calls, and her amazing "rice dish."  She loved to watch artistic movies, read books, write, play golf, and attend Nebraska football games because her men love their Cornhuskers.  She will be dearly missed in so many ways, but the family is certain her spirit will remain in all those she has touched during her time on earth.
Family members include her husband, Marc; sons John (Christine) Snow, Centennial, CO and Marcus (Erin) Snow, Omaha; grandchildren Riley, Jack, Andrew, Luella, and William Snow; brother John (Sarah) Hilton, San Diego, CA; sisters-in-law and brothers-in-law Connie and David Snow, Janet and Robin Elstermeier; English family Victoria (Murdoch) and Andy Munday, Barnstaple, England; many nieces, nephews, and cousins. She was preceded in death by her parents.
Her memorial service will be at 10:00 a.m. Saturday, September 24, 2022, at Holy Trinity Episcopal Church, 6001 A Street in Lincoln.  All are welcome.
The family recommends memorials to Nebraska Cultural Endowment, Grand Island Community Foundation, Humanities Nebraska or to any desired charity.
Pam's family is so very thankful for the love, support, messages, letters, prayers, thoughts and kind gestures they have received in the past few months.