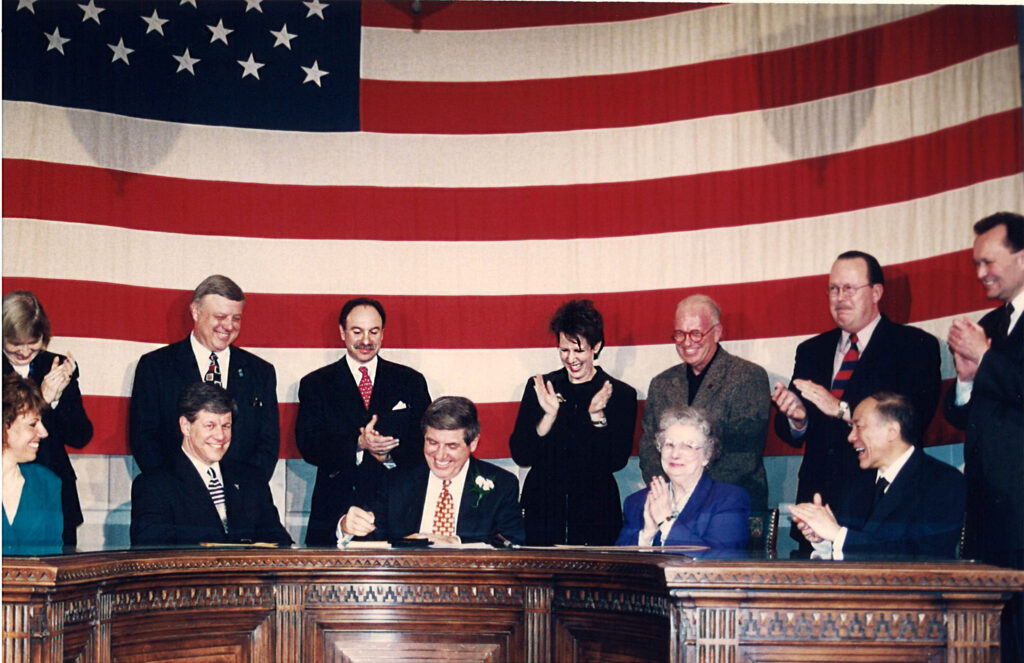 Woods Charitable Fund Provides Long-Standing Support for Nebraska  
For close to 80 years, Woods Charitable Fund (WCF) has been able to respond to the issues, possibilities, and creative direction in the Nebraska community. 
"My father, Chip Woods, was Woods Charitable Fund's board chair and an avid supporter of the arts and humanities," said Tom Woods, President & Board Secretary of Woods Charitable Fund. "WCF first got involved with financial support when Suzanne Wise (now Executive Director of the Nebraska Arts Council) approached WCF in 1999 for a grant."  
While it is WCF's policy not to fund organizational endowments, they saw promise in the Nebraska Cultural Endowment's (NCE) unique matching arrangement and overall mission. To achieve the ambitious goals of the organization, the NCE was going to need operational capacity. Responding to this unique need and opportunity, WCF first funded the NCE in 2000 with three years of general operating support.  
This initial visionary support laid the foundation for a great legacy to flourish. Funding allowed the NCE to professionally seek the endowed charitable contributions needed to meet the State of Nebraska's matching requirements. 
"Since the beginning, and consistently thereafter, the Woods Charitable Fund has provided transformational support which has made the NCE what it is today. Together, we are working towards a mutual goal of sustaining the arts and humanities for our great state."

Kyle Cartwright,
Nebraska Cultural Endowment Executive Director
In addition to general operations support, WCF has provided special grants to NCE to honor members of the Cooper Foundation, a fellow grantmaking foundation in Lincoln. These grants were to memorialize E.N. "Jack" Thompson when he passed and to honor Art Thompson when he retired from the Cooper Foundation. "Both gentlemen were involved in the support of creating NCE and are lifelong advocates of the arts and humanities," recalled Tom. These grants supported an education fund at NCE.  
WCF also enables its retiring board members to make director-designated grants. When Donna Woods retired from WCF as board chair in November 2019, she designated a grant to NCE, which was used to help meet the challenge match from the State of Nebraska.
As a result of NCE accomplishing its goals, WCF sees its support trickle down to the Nebraska Arts Council (NAC) and Humanities Nebraska (HN) and then further down to the direct service arts and humanities organizations that are members of NAC and HN.  
Thanks in large part to Woods Charitable Fund, Nebraska has an impactful, perpetual and unique resource for the arts and humanities. The Nebraska Cultural Endowment is eternally grateful for the vision of WCF and our long-standing partnership.
The NCE is grateful to Woods Charitable Fund and looks forward to continuing to serve our shared mission well into the future. We invite foundations whose mission includes supporting the arts and humanities to consider how the NCE may be a strategic philanthropic partner. Please contact kyle@nebraskaculture.org to learn more.