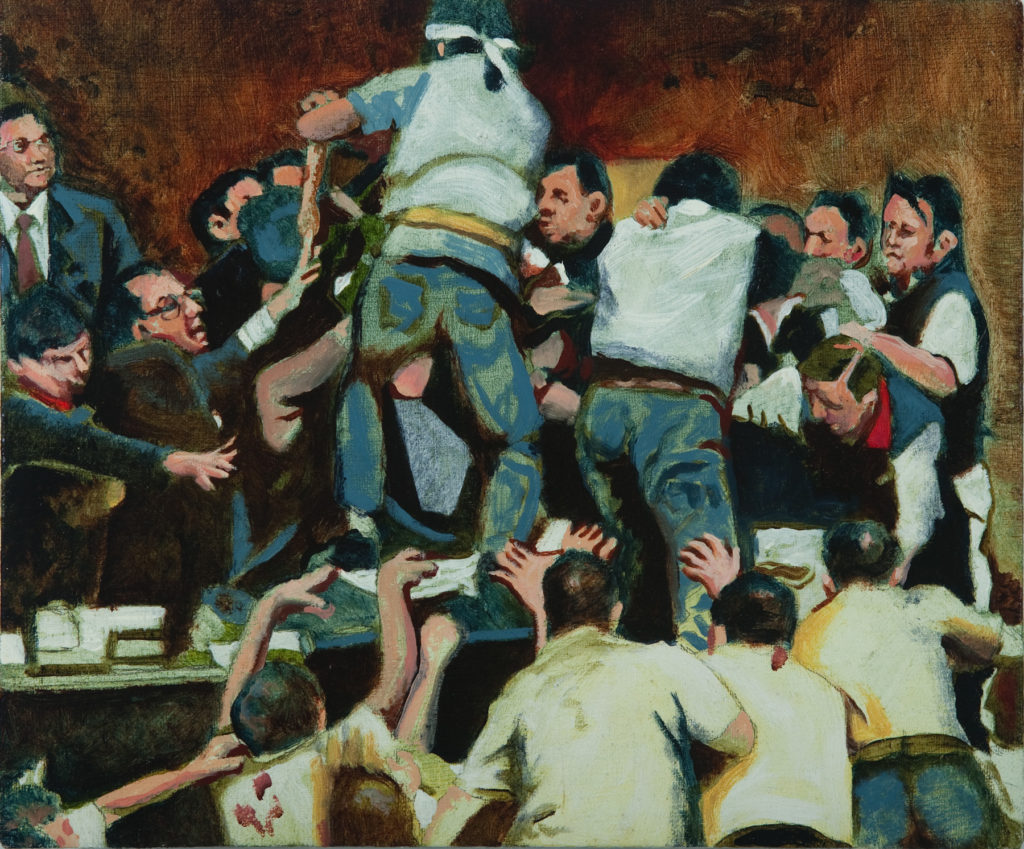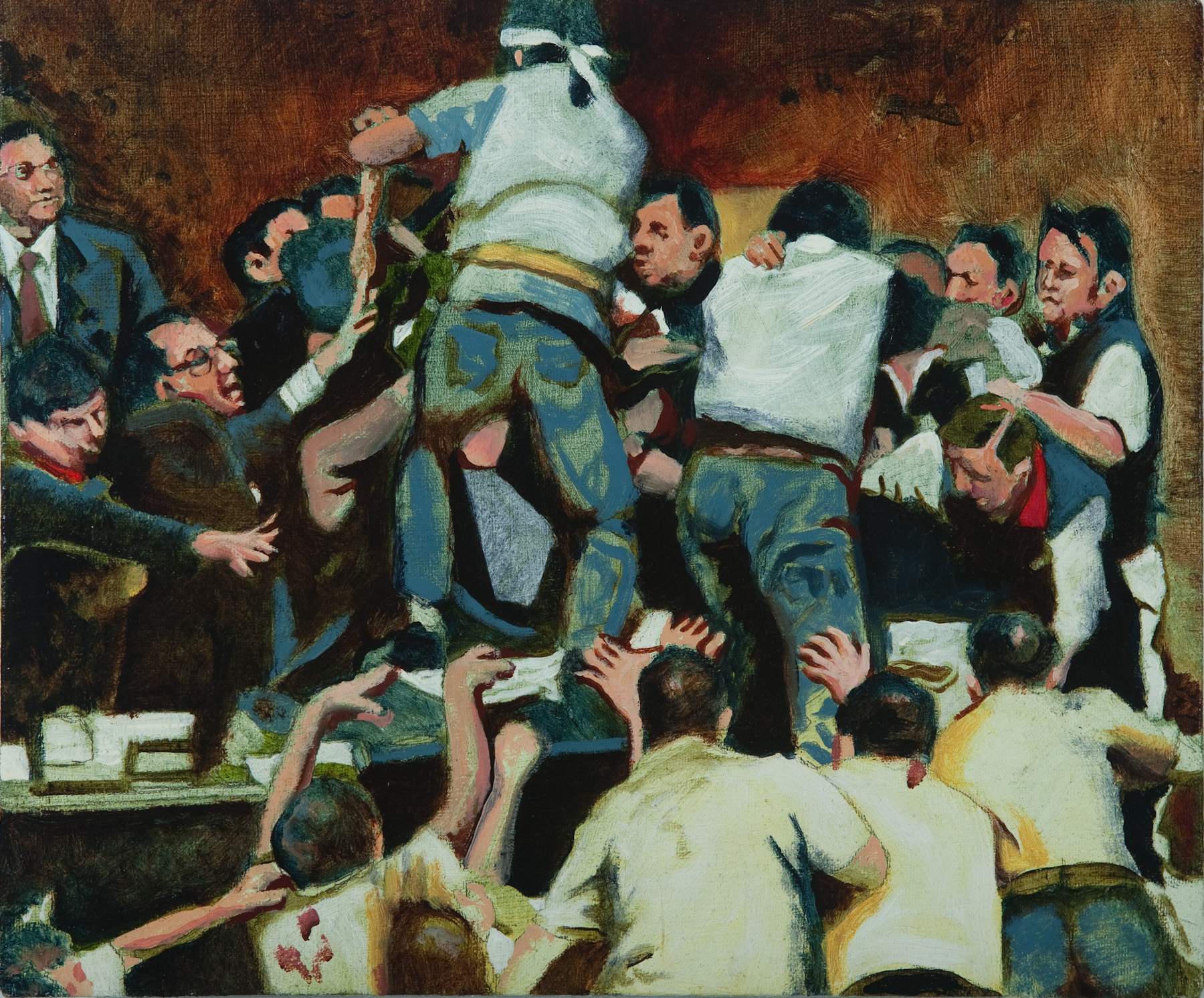 Art, Education, and Music Are My Livelihoods *
King of the Hill 2014 10 X 12 inches oil on linen
*Originally published 03/16/2015
Byron's Story
I am an artist, educator, and musician.  I am also a lifelong producer of creative content.  Education is my vocation.  My livelihood comes from my training and aptitude as a teacher.  The content of my teaching practice is parallel to my striving for a painting practice that is authentic, contemporary, and ambitious.
I learned early on that I was much happier when I was a little too busy rather than a little too bored.  I have the tendency to think that everything is a good idea.  I have a hard time separating my personal interests from my professional life.  As an artist and art educator, this relationship between my enthusiasms, being emotionally invested in work, and always having new problems to tackle has been a happy union.
My favorite aspect of being an artist is that there is no creative terminus.  There are always new goals, new ways to improve, new projects, new collaborations, new collectors to meet, and new context for the work.  The rewards of an art practice are also related to finding something that resonates bigger than the original intention.  The idea for a work and the final result almost never match.  Allowing the work to surprise me never gets old.
Nebraska has been very good to me.  I came here for Graduate school at the University of Nebraska-Lincoln in Painting.  I met my fiancé here. I have taught classes at UNL, UNO, and Nebraska Wesleyan University as well as working as the gallery preparator in Elder Gallery at NWU.  I have a beautiful and affordable painting studio.  I have a band, RED CITIES that is tons of fun and has a growing fan base.  My livelihood comes from being a teacher but my success as a teacher is tied directly to my life as an artist and my active pursuit of sustained production of creative content.
About Byron
Byron Anway is an artist, educator and musician living and working in Lincoln NE.  Byron received his MFA from the University of Nebraska-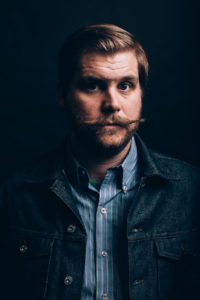 Lincoln in Studio Art and a BA in Art and Education from Luther College in Decorah IA.  He has taught Drawing and Painting at The University of Nebraska-Lincoln, The University of Nebraska-Omaha, Nebraska Wesleyan University, the International School of Brussels, in Belgium, and the American Academy-Casablanca in Morocco.  Byron is a founding member of the artist collective Sexy/OFFENDER and the guitarist and vocalist for the rock band RED CITIES.
To see more of Byron Anway's work check out the artist's website at byronanwayart.com,  Modern Arts Midtown in Omaha and Art Seen: A Juried Exhibition of Artists from Omaha to Lincoln at the Joslyn Art Museum from 6/21/2015 – 10/11/2015.  Showing in the Fred Simon Gallery in the offices of the Nebraska Arts Council, 1004 Farnam, Omaha,  with Jordan Buschur (Lincoln) 01/25/2016-03/04/2016.  Opening Artists Reception, Friday, January 29, 2016, 5:00-7:00PM.