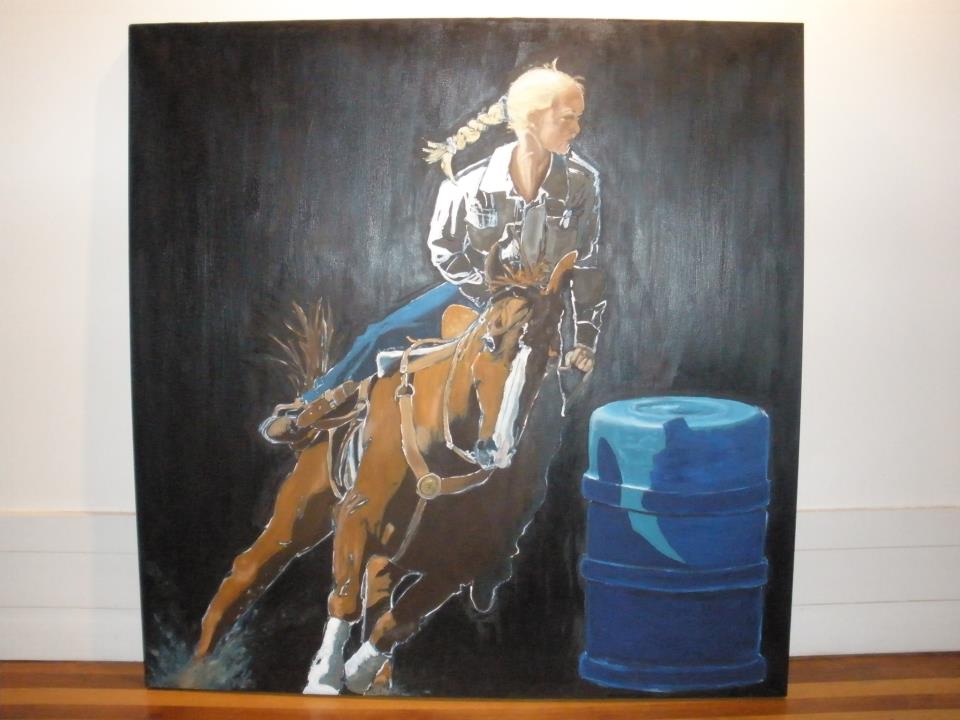 Arts Facilitation is My Livelihood
Lisa's Story:
My parents were teachers, and our home was always filled with music. My mom has a master's degree in music, my father's bands always practiced in our house, my brother is a musician, my aunt and uncle were musicians, and my cousin played with Yo-Yo Ma.
I credit my fifth-grade teacher, Angela Stamos, with sparking my interest in the visual arts. She had us working with high-end fired ceramics, batik, you name it – materials and techniques you don't normally associate with a group of 10-year-olds.
I considered elementary education as a career and also thought about becoming a studio artist. After I had my sons, my husband and I decided to return to the United States, and we settled in Omaha in 1995. I was halfway through obtaining my studio art degree when I met Carolyn Anderson at a cocktail party. She asked me what my five-year plan was, and that was the beginning of my affiliation with WhyArts?
I always leave my workshops feeling like I'm a better person than when I arrived.
Carolyn's organization provides a diversity of meaningful arts experiences to audiences who might not otherwise have an opportunity to engage in them. I often work with severely and profoundly mentally and physically disabled individuals – people faced with a steady stream of challenges and some of whom struggle to stay alive.
My workshops focus on 2D and 3D visual art, creative movement and music. I encourage my artists to use whatever medium we're working in as they see fit. I emphasize individual expression, group expression and process. My creative movement workshops explore space, meter, rhythm, floor work, combinations and the chance for dancers to express themselves in whatever way they can. I love using music and instruments from other cultures to take my artists on journeys around the world. I find that music reinforces any kind of endeavor.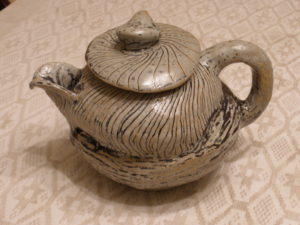 I always leave my workshops feeling like I'm a better person than when I arrived. It's rewarding to facilitate experiences that leave people with something they can take away, whether it's a new technique or simply a feeling of accomplishment. There is so much joy and affirmation in this work – I've found my niche.
About Lisa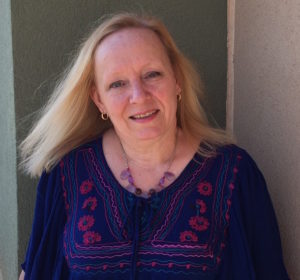 Lisa Kalantjakos, a native of Wisconsin, spent much of her life in Athens, Greece, where she married, went to college and had three sons – Jonathan, Timothy and Zach. She received a B.A. in dance from the American College of Greece and two degrees from the University of Nebraska at Omaha – a B.S. in education and a B.A. in studio art. She is currently pursuing an M.A. in arts education from the University of Nebraska at Kearney.
In 2008, Lisa joined the WhyArts? faculty as a visual arts, creative movement/dance, theatre and music instructor. In this capacity, she has conducted workshops and residencies at a number of metro area schools and nonprofits, including the Iowa Therapeutic School, MOSAIC, and the Quality Living Institute. She spends most of her free time cooking for her family, painting, acting, playing the piano and singing karaoke.
Click To learn more about WhyArts?