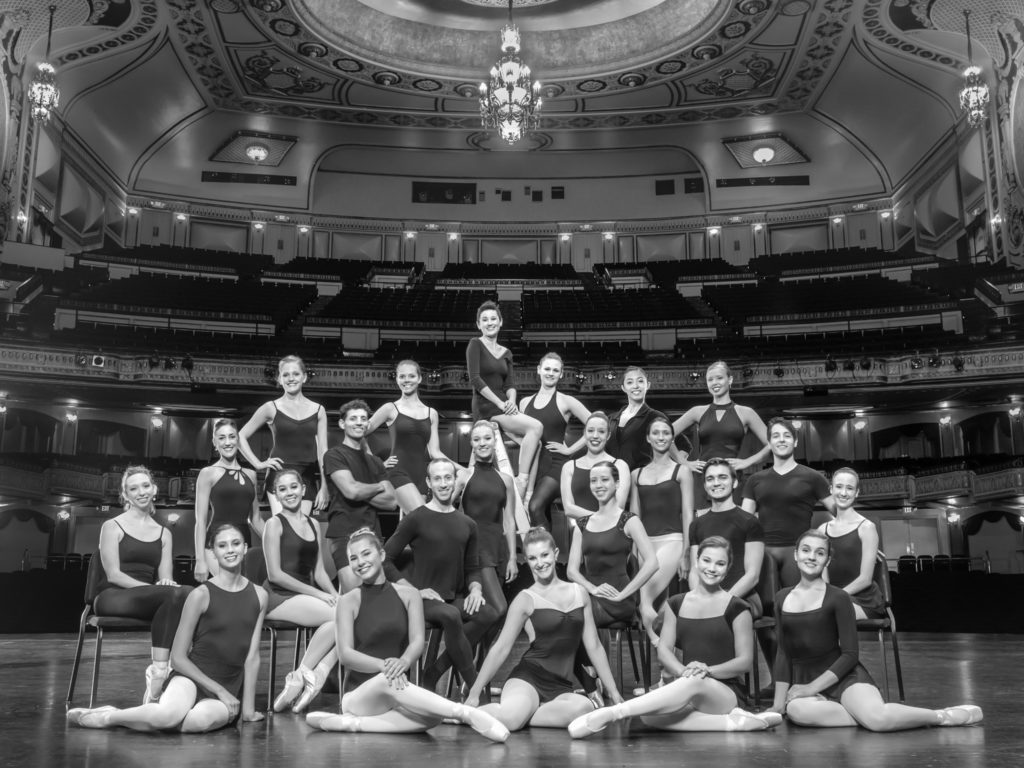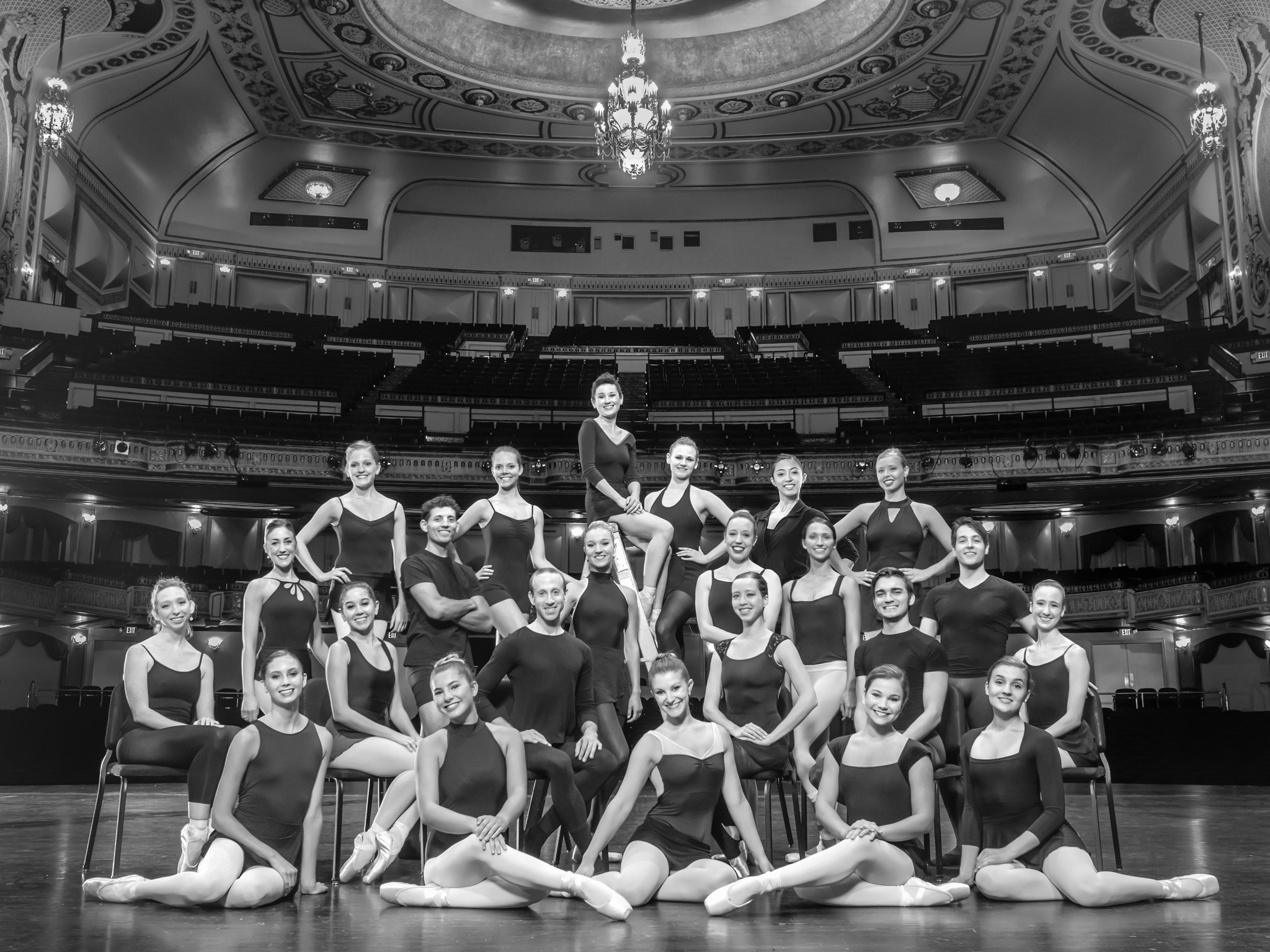 Dance Is My Livelihood*
Ballet Nebraska Photo by Jim Williams
Erika's Story
Dance is my livelihood. How lucky I am to be able to say that. It is something that I love. For me, dance is beautiful, challenging, inspiring, and fun.
Dance has always been at the center of my life.  I was fortunate to have wonderful teachers, who not only taught dance technique, but were role models for life. Through them I learned about discipline, respect, hard work, passion, and creativity.
As a child, the theater was a magical place – the excitement backstage; the lights; the culmination of everything coming together in one moment in time; the comradery between the dancers. This all still holds true. It is pretty amazing when you take years of training, months of rehearsals, countless hours of costume creation, technical planning, lighting design, etc., and bring all of the elements together live in front of a group of captivated people, sitting together in the darkness.
I never would have guessed my path in dance. It has included being a student, a teacher, a professional dancer, a choreographer, and an administrator. Six years ago, I founded Ballet Nebraska, the region's professional dance company. That has led me on an incredible adventure. Starting a new professional arts organization from the ground up can be exciting, frustrating, exhausting, and is ultimately very rewarding. Thinking back on what the company has accomplished, I am really pleased with all of the experiences we've created: for our own talented artists, for our supporters, for the students who've participated in our programs, and for the many people who've enjoyed our performances. We've created something special, and something I believe would be missed.
Collectively, human beings are pretty incredible, with such a vast array of skills and talents. Dance is just one piece of this diverse spectrum, but it is the piece that is closest to my heart, the piece that I am a part of.
About Erika
Erika Overturff is the founder and artistic director of Ballet Nebraska, the region's only professional dance company. A native of Iowa, she received her B.F.A. cum laude in ballet performance from the renowned program at the University of Utah. She went on to dance with Montgomery Ballet, Alabama Ballet, and Omaha Theater Ballet, performing principal and soloist roles in a wide range of classical and contemporary repertoire. Erika has also earned critical praise as a choreographer. She regularly creates new works for Ballet Nebraska, including works headlining the company's award-winning mixed-repertory production, Momentum. For her vision and achievements, Erika was recently named a recipient of the Midlands Business Journal's 40 Under 40 Awards, honoring area entrepreneurs, executives, and professionals.
Momentum, Ballet Nebraska's award-winning mixed-repertory program, showcases the artistic range and choreographic variety of ballet as a captivating art form. Heading this season's program will be the premiere of Erika Overturff's high-spirited new ballet Go West! Presented in partnership with Joslyn Art Museum, the ballet celebrates Joslyn's featured exhibition and is inspired by the spirit and stories of the American West. Hold on to your hat – there are cowboys, tumbleweeds, and yodels in store!  Click for more information about Ballet Nebraska's Go West!