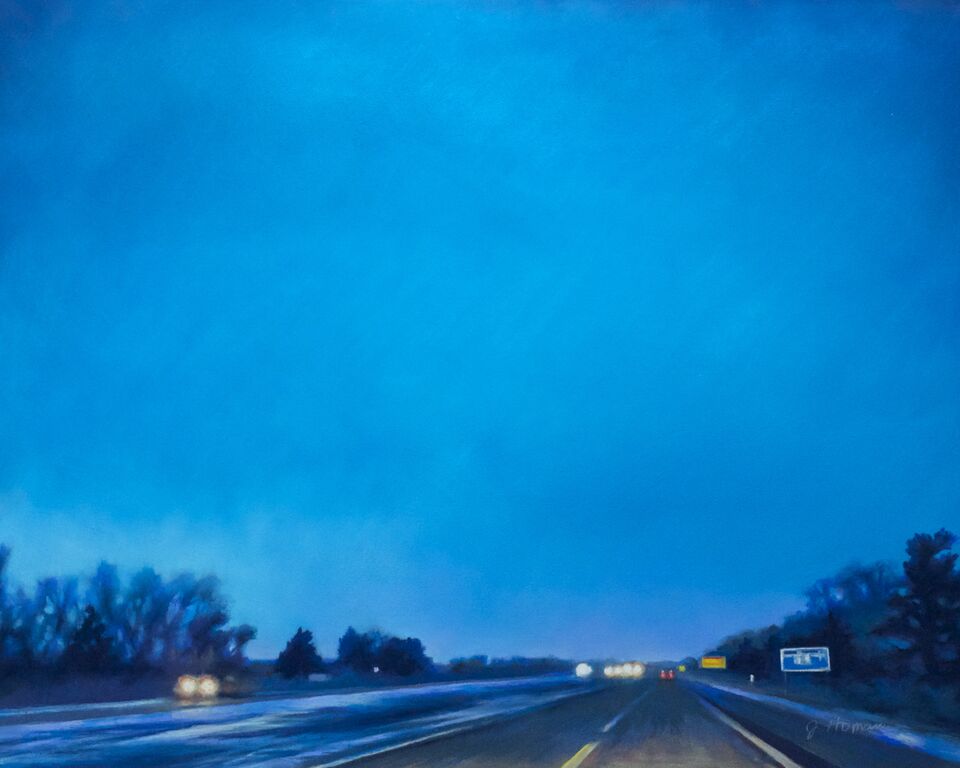 Being An Artist Is My Livelihood
Cobalt Skies, 16×20, pastel, 2014
Jennifer's Story
I am often asked at what point during my life did I decide I was an artist.  In spite of the poor grammar, I usually respond with a quote from Will Rogers…"An artist is the only thing a man can say he is and nobody can prove he ain't."
I do believe I was born to create.  Growing up in the middle of Nebraska in the 1970's, there was not a lot of exposure to the arts.  As a child, I was compelled to draw, paint and construct all sorts of things.  If I wasn't outside exploring the landscape, I was indoors creating.  Although my mom kept an immaculate house, she never denied me the opportunity to make an explosive mess of art supplies and found objects.  My parents even let me wallpaper an entire bedroom with sheets of abstract designs I created with Mr. Sketch markers.
In 1985, the Nebraska Art Collection took up permanent residence in my hometown of Kearney.  The Museum of Nebraska Art gave me the opportunity to enter a "real" art museum for the first time.  I found the works that resided there utterly inspiring.  Over the next few years, the collection fueled my desire to create pieces of my own.
During my high school years, I took as many art classes as could fit into my schedule.  Those classes were my saving grace and the one bright spot in my school day.  I was not an athlete, nor was I musically inclined. I wasn't particularly good at school, and math made my stomach turn.  Art was the one thing that felt right, and the only thing that provided me with a much need dose of self-esteem.
I went on to study painting at Colorado State University.  I graduated with honors in 1994 and spent the next several years teaching art along the front range of Colorado. It was during my commute to work that I began to notice an increase of human presence on the landscape.  Billboards, cell towers and strip malls began popping up along the greenbelts which separated one city from the next. I felt compelled to preserve these quickly vanishing spaces through paintings.
"An artist is the only thing a man can say he is and nobody can prove he ain't." – Will Rogers
In 1998, I married my high school sweetheart and moved back home to Nebraska.  I was astonished to discover the Nebraska landscapes I explored as a child had also been altered.  And so, my preservation through painting continued.  This interaction between man and landscape is still reflected in my work today.
In each of my pastels, I add an element of human presence.  It might be a road, a passing car, the distant light of a farmhouse or simply a tree planted by human hands.  These are reminders of the impact we, as humans, have on our land. It is my hope that by pointing out the beauty in the ordinary, people will better appreciate what they see each day.
I agree with Will Rogers, and I am glad he said what he said.  I proved to myself somewhere along the way that I am an artist. I hope those who see paintings passing by them every day have the courage to prove to themselves that they are artists. Because nobody can prove that they ain't.
About Jennifer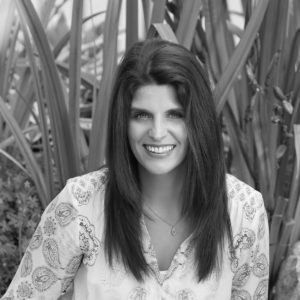 After graduating from high school, Jennifer Homan attended Colorado State University where she studied painting. She graduated from CSU in 1994 with a BA and teaching endorsement. During the mid 1990's, Jennifer taught art at Thompson Valley High School, The Loveland Art Academy and The Loveland Museum.
After marrying her high school sweetheart, Jennifer returned to Kearney where she has been actively involved in supporting the arts and the environment.  She works from her studio in downtown Kearney and currently serves as chairperson of Audubon's Rowe Sanctuary Stewardship Board. Jeni devotes much of her spare time to working with aspiring young artists.  She is a member of the prestigious Pastel Society of America and her work has been awarded honors at various juried exhibits.  Her paintings have been featured in Nebraska Life Magazine and shown at the Museum of Nebraska Art and Omaha's Cathedral Arts Project.
Jeni's work is represented by Modern Arts Midtown in Omaha, Nebraska. Recent works can be viewed online at jenniferhoman.com.