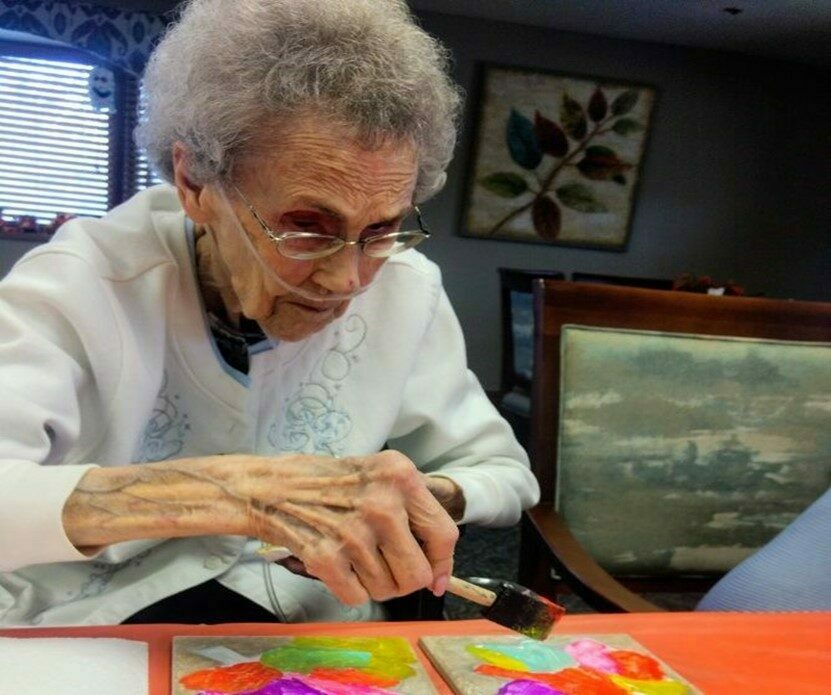 Inclusion & Accessibility – Changing Lives Through Art
Inclusivity and Accessibility have taken on a renewed importance in recent months. At the heart of the Carnegie Arts Center is the drive to make art meaningful – regardless of a family's income, access to transportation, or any physical, mental, or developmental disabilities.  
Modeling this value, the Carnegie cultivated its educational outreach by partnering with groups that serve seniors, children, and families to offer accessible art classes. 
"Our educational outreach absolutely would not be possible without generous grant support," said Kyren Conley, Executive Director. With 70% of those they serve coming from low-income households, grant support through funders like the Nebraska Arts Council and the NCE is vital to their success.  "Without grant funding there would be no way that we could afford to offer free or reduced cost classes," said Conley. "We would be neglecting such large, vibrant populations."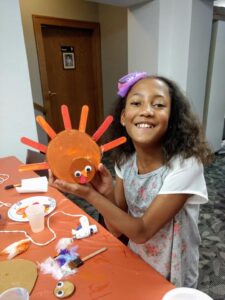 These programs create meaningful and visible impact on the lives they touch. One nursing home resident began experiencing positive changes in communication and engagement levels through arts interaction and creative projects. For some, the arts can become an opportunity to connect with their community in a new way. It can also be a way to take back independence that may have been diminished by age or circumstance.  
Relief Funding through the NCE has kept the Carnegie going in a challenging year. "The funding was instrumental in helping fund our operational costs which is the foundation that supports all of the programming and services we provide to the community," said Conley. "Despite COVID, we were able to continue providing remote arts classes and to-go kits for artists of all ages. We were especially grateful to continue providing services to our most vulnerable citizens that have been quarantined for over a year." 
With your support, you help create life changing programs like these. If you have interest in helping ensure the positive impacts of the arts and humanities for generations to come, visit www.nebraskaculture.org or contact kyle@nebraskaculture.org.