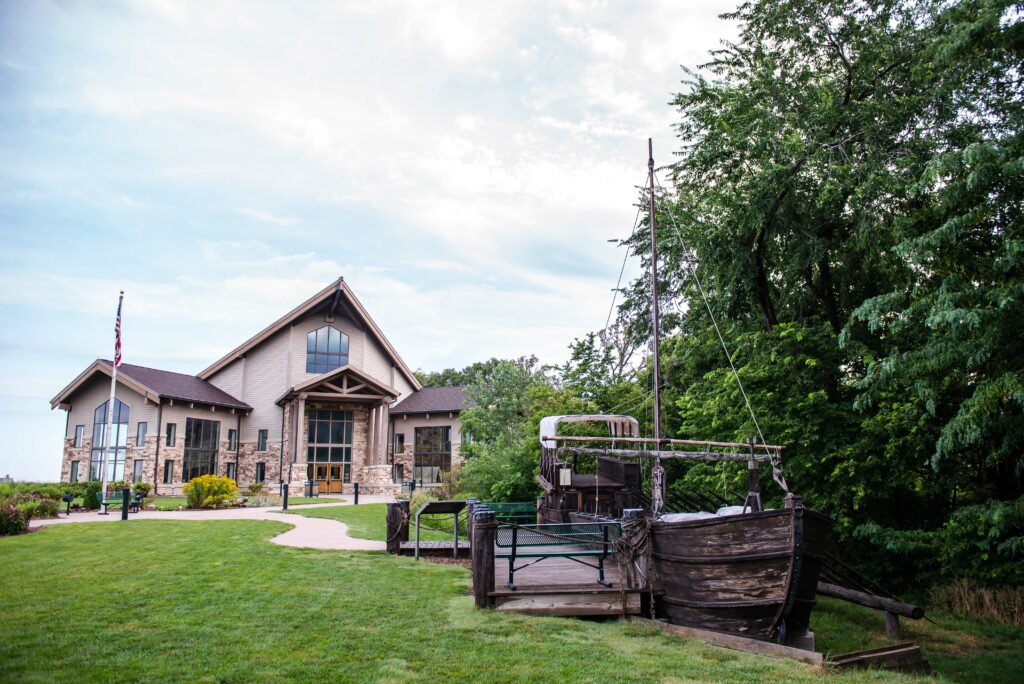 Still Learning From Lewis and Clark Today
Lewis and Clark Interpretive Center sits on a scenic wooded bluff overlooking the Missouri River near Nebraska City.
"I have been involved with the Center since it was just a vision and dream," said Doug Friedli, Executive Director of the Missouri River Basin Lewis & Clark Visitor Center. "Education is our primary mission, for students of all ages and casual tourists." Our goal is to provide top quality information and services, and memorable experiences, to a local, regional and national audience."  
16 years after the opening of the Lewis and Clark Center, it continues to bring joy to all who visit, through interactive participation and exhibits, and displays designed as "you-are-there" experiences, even with the challenges of 2020. The Center was a recipient of the NCE's recent relief funding. "The relief grants from NCE and HN helped us survive a challenging, unprecedented year," said Friedli. "We used the funds to develop virtual tours for students who were not able to come on site for field trips." As a result, the Center's physical and virtual attendance bounced back in mid-summer and autumn months in 2020. 
We used the funds to develop virtual tours for students who were not able to come on site for field trips.

Doug Friedli,

Executive Director Lewis & Clark Interpretive Center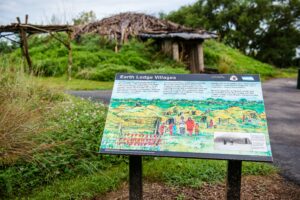 Over the years of education and programs, there have been many standout moments. One of the most memorable was during the 2015 Annual Lewis and Clark Reunion Event. "We had a serendipitous appearance by Churchill William Clark, 4th generation grandson of William Clark! He was traveling down the Missouri River in a dugout canoe that he had created and launched in Montana,." Doug said. "It was such a memorable experience for us and the general public." 
After hosting visitors from all 50 states over the last 16 years, the Center continues to showcase the historic, scientific, and informational elements of Lewis & Clark and to help promote and protect the historic Lewis & Clark Trail. These one-of-a-kind experiences are sure to last a lifetime for all of those who visit.  
Matched donor support of the NCE provides stability to our state's invaluable cultural resources, especially in times of great need.