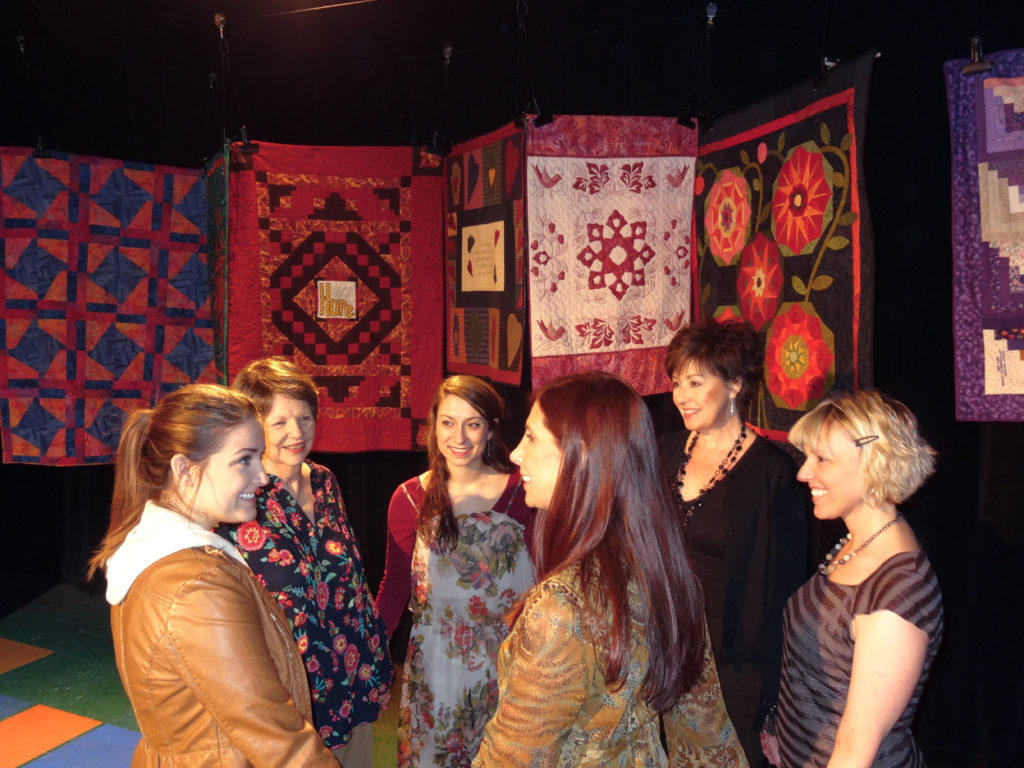 Fostering New Scripts Is My Livelihood
The Other Sewing Circle by Marie Amthor  (One Last Time, Just Us #4-photo by Roxanne Wach)
Beth's Story
During my junior year of college I had the opportunity to intern for Dr. Amy Lane at the Omaha Community Playhouse for a new program she was developing called 21 & Over. The purpose of this program was to bring alternative, diverse and most importantly new stories to Omaha via staged readings. I quickly learned how important and fulfilling it is to expose audiences to new material and, while there will always be room for the Oklahoma's and Macbeth's, how producing new playwrights is vital to theater as a whole. Don't get me wrong I love the classics and often find myself watching live shows, television favorites and movies over and over again but personally feel that contributing to the canon is a unique experience and one I treasure very highly! 
I became the Artistic Director of the Shelterbelt Theater in the spring of 2013 and fell in love with the collaborative process of producing brand new work. I found that being in on the ground floor of developing a new play was what I really craved in a creative process; the ability to problem solve and think outside the box at every turn in order to take this story from the page to the stage.  I am not a writer but am in absolute awe of them and having the opportunity to contribute to their process in even the smallest way is a high like no other. 
People often ask me what my favorite part of working on new scripts is and the answer is easy: collaboration. Nothing feels better than putting a new script in front of a designer or an actor and saying "go play!" There are no references to pull from, no YouTube videos to watch or other productions to compare or see how they made something work; you have to figure it out and sometimes it works and sometimes it doesn't but it is all new and risky and delicious. The relationships, both professional and personal, I have developed with the playwrights I have worked with are priceless and always leave me wanting to work with them again and again.
I also have the unique pleasure of watching playwrights hear and see their work produced for the first time and that alone is reason enough to do what I do. If I can help just one other person see a dream of theirs come true then I am happy. Omaha is filled with really, really talented artists in all mediums and to be even a small part of that makes me a very lucky lady!
About Beth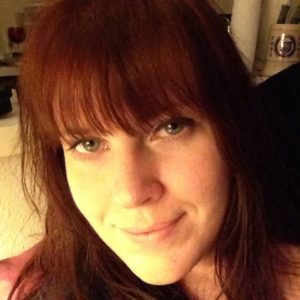 Beth Thompson is a director, actor and has been the producing Artistic Director of the Shelterbelt Theater since 2013 as well as the Facilities Administrative Assistant for the Omaha World-Herald. She received her BA in Theater, with a focus in acting and directing, from the University of Nebraska-Omaha. Beth, and her work, has been nominated for both Theater Arts Guild and Omaha Entertainment and Arts awards. She is proud to head the "Before the Boards" reading series, at the Shelterbelt, which presents staged readings of local plays to assist in their development. She is proud to call Omaha her home and to be a part of it's burgeoning arts community. Current obsessions include supermarket sushi, perfecting her Mom's meatloaf recipe (she is so close!), Hamilton and keeping up with Astrid's (her diva cat) constant shedding; that last one being her actual full time job.