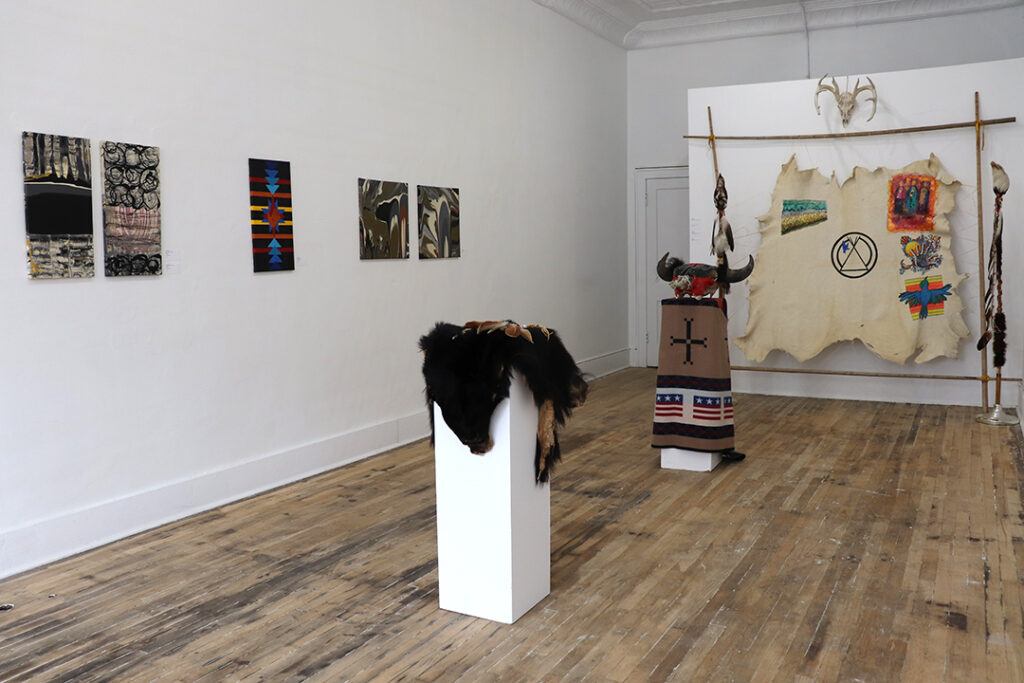 Revitalizing the Past for Future Generations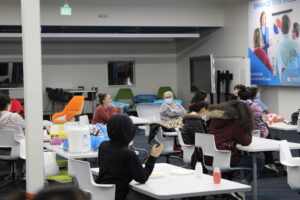 For as long as Nicole Benegas, Executive Director of Bluebird Cultural Initiative, can remember, her father, Steve Tamayo, has been involved in cultural work. As a member of the Sicangu Lakota tribe, Tamayo established a school at Standing Rock, protested the pipelines, and was appointed Native cultural expert with the Smithsonian Museum. Tamayo is the only Native Cultural Educator that focuses on the teachings of the 16 Great Plains Tribes of Nebraska, South and North Dakota and the 36 Midwest Region of Minnesota, Wisconsin, Iowa, and Michigan. 
In 2016 Tamayo started the Bluebird Cultural Initiative (BCI) which provides programming to promote understanding of the culture and history of the Great Plains Native people. Volunteers provide educational lectures and cultural training. Workshops on cultural drumming, artwork, and other topics help preserve Native historical processes. 
BCI relies heavily on donations and volunteers who support their Native community in meaningful ways. The organization revitalizes and unifies the community, supports elders of the tribe, and distributes cultural kits comprised of shells, beads, sage, and other items used in Native ceremonies and art.  
Benegas noted BCI works closely with schools to combat negative stereotypes that still exist. "We strive to revitalize the past through the arts and culture in order to energize the future for our youth," Benegas said. "It is about empowering our people by revitalizing the way of life that was once taken from them." 
COVID-19 has disproportionately impacted the Native community and due to the wide-spread geographic area, many vital services were needed. Family support is also provided for traditional funeral ceremonies. Services include providing customary meals for three days. Many elders care for grandchildren, so assistance provided by BCI is crucial during these challenging times.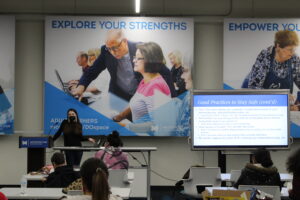 Through unrestricted grant money from Humanities Nebraska, more programs and assistance were made possible which allowed for a greater reach in the community.  "HN funding enabled Bluebird to continue our bi-weekly youth meetings focused on cultural education and self-empowerment," said Benegas. "Funding was utilized for cultural workshop supplies and stipends for youth assisting, as well as provide much needed culturally tailored community support to families who lost loved ones during COVID."
"Funding was utilized for cultural workshop supplies and stipends for youth assisting, as well as provide much needed culturally tailored community support to families who lost loved ones during COVID."

Nicole Benegas

Executive Director, Bluebird Cultural Initiative