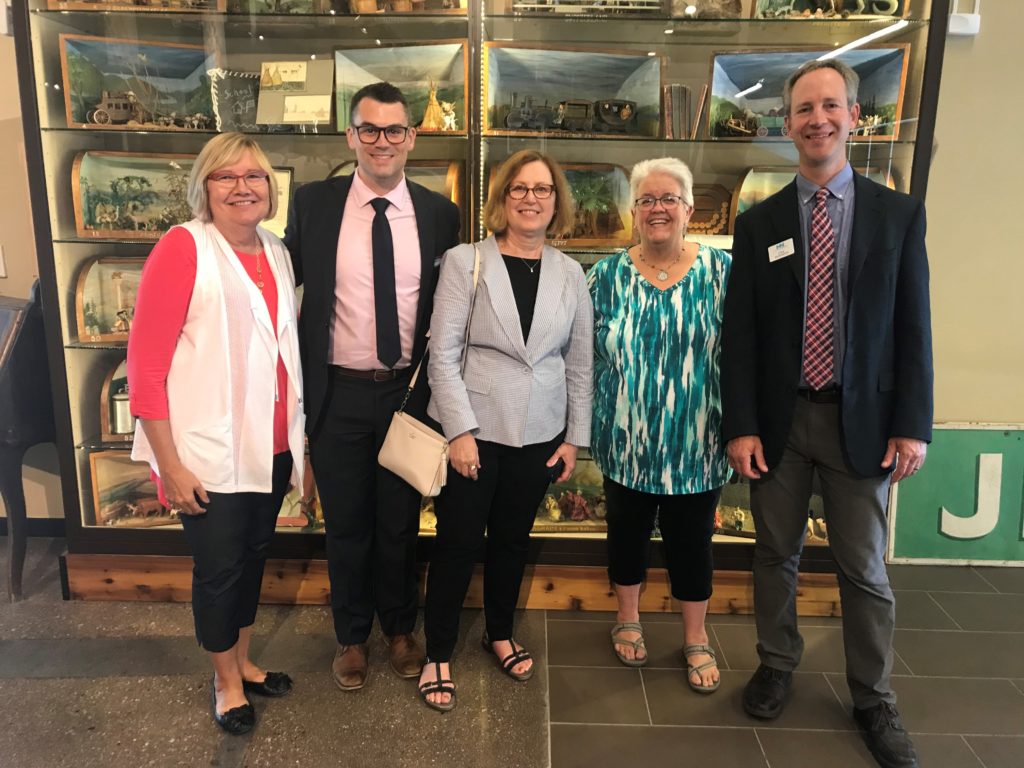 Start the year with a story…
Happy New Year and a big THANK YOU for an amazing 2018!
I'd like to start this year with gratitude and a reflection…
20 years ago, Nebraska looked much different. We've had tremendous shifts in our economic and community landscapes from Scottsbluff to Omaha, Norfolk to McCook. And while MY perspective of things may have been from about 2 feet closer to the ground and sitting in an elementary school classroom in Lincoln, I can appreciate the amazing changes that have come about. In fact, these changes have shaped my own upbringing – indeed I am, in many ways and like many others, the product of these significant shifts – including the one brought on by the Nebraska Cultural Endowment.
In the years leading up to the formation of the Nebraska Cultural Endowment, public funding for the arts and humanities at the federal level was under significant threat. Because of this mounting uncertainty, a visionary group of policy-makers and passionate citizens sought a solution to sustain our state's treasured cultural resources, to be shielded from shifts in the political or economic landscape. It was a solution other states have tried with varying degrees of success – to create a publicly-funded Cultural Trust. However, Nebraska being Nebraska, we wanted to do things just a bit differently… just a bit better.
Instead of an entirely publicly-funded trust, we would create a public-private Endowment, where private investments in the arts and humanities of tomorrow would be matched, dollar-for-dollar, by a public investment in the same vision, and vice versa. Early aspirations for this initiative were to hold $25 million in order to sustain the arts and humanities by directing the earnings from investments to the Nebraska Arts Council and Humanities Nebraska.
Fast-Forward –
I am thrilled to share that the Nebraska Cultural Endowment… the product of the tireless work of these visionary policy-makers and community members… is currently responsible for investments of $21 million. What's more, starting in 2019, we have the legislative mechanism to grow to a combined $30 million by 2028. However, we can't do it without the support of our community.
The impact of this nationally-unique, public-private partnership is exceptional and perpetual. Without decreasing the principal of $21 million, the NCE grants over $1 million per year back into the cultural sector of Nebraska, and we currently account for about 20% of each of the state councils' budgets. As we grow to $30 million, we expect that to increase to 30% or greater, further sustaining the rich and vibrant cultural resources of Nebraska.
Together, we will rise to this challenge – to ensure that future generations will have access to the same or better arts and humanities education, and that our grandchildren's grandchildren will know a Nebraska that fosters creativity and free thought. With your support, Nebraska will remain informed, creative, and civically engaged. We all know Nebraska is a special place to live; and we have the opportunity today, to make sure that remains true tomorrow.
So, in this time of celebration and renewal, I would like to thank our community for making Nebraska's cultural landscape what it is today by embracing and supporting this powerful initiative; and I invite you to join us as we continue to cultivate a legacy for the arts and humanities in Nebraska.
Happy New Year!
-Kyle
Kyle Cartwright
Executive Director
Nebraska Cultural Endowment