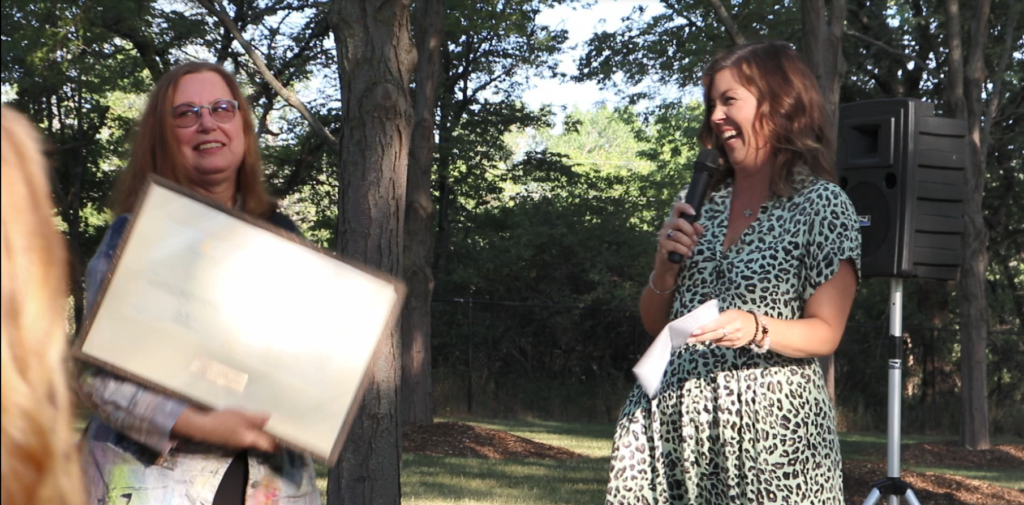 Suzanne Wise Celebrations
Suzanne Wise, Executive Director, Nebraska Arts Council (NAC) was honored at the first of six retirement receptions on August 25th at an outdoor reception at the home of Karen and Robert Duncan in Lincoln. Receptions will be held throughout the fall in Kearney, Grand Island, Norfolk, Scottsbluff, and Omaha.
Maggie Smith, Executive Director, Nebraska Cultural Endowment (NCE), presented Wise with a plaque commemorating her partnership with NCE.  The plaque included a copy of the legislative bill that created the endowment and a copy of a letter from Governor Ben Nelson thanking her for her service.
Wise took a leadership role in the establishment of the Nebraska Cultural Endowment. Her alliance with the Endowment has greatly contributed to the success of NCE and speaks to the unique, one-of-a-kind partnership between the Humanities, Arts and NCE in Nebraska.
This partnership has grown from the original $5 million to $20 million in public funding, matched by private funds benefitting arts and humanities programs throughout the state.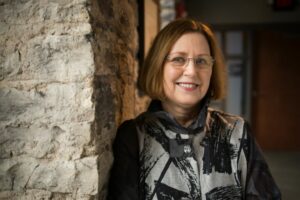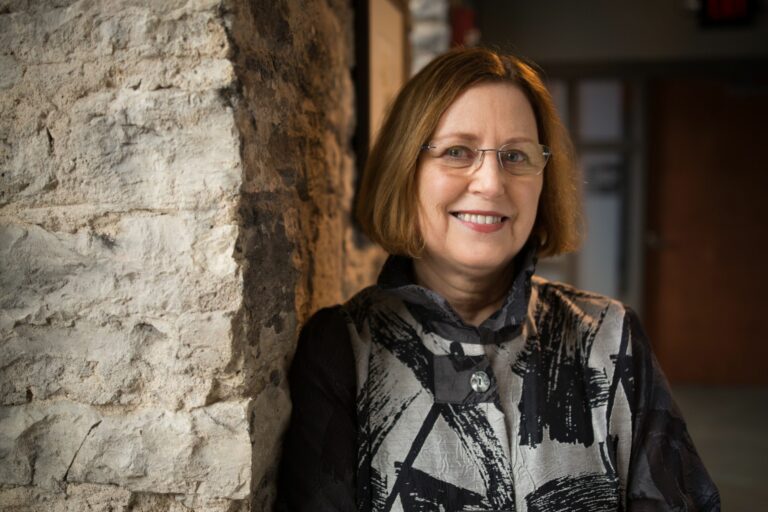 Wise began her career at NAC in 1988 and has been Executive Director of the organization for 20 years. She championed such programs as the 1% Art public art program, the Individual Artist Fellowship Program, the creation of the School Bus Program, as well as the revitalization and development of Nebraskans for the Arts, to name a few.
Another of Wise's many other accomplishments during her career include a two-time election to the NASAA, National Assembly of State Arts Agencies, where she served as board chair.
The staff and Board of Nebraska Cultural Endowment expresses its gratitude to Suzanne for her mentoring, partnership, and leadership throughout her tenure, which concludes at the end of the year.